infoDiagram >
Icons >
All Hand Drawn Icons and Diagram Shapes (PPT graphics Mega-Bundle)
Reviews

Usage example

Description

How To Edit
Slides
Description
Set of editable handwritten graphical elements for PowerPoint - symbols, figures and shapes
over 760 unique editable pictograms, shapes and diagrams (arrows, banners, ovals, flow charts ...)
MEGA BUNDLE of 13 handwritten packages from InfoDiagram.com - value of over $440
3 handwritten graphical styles: ink lines with scribble and gradient filling, charcoal line, pencil
format: fully adaptable vector shapes in PowerPoint (color, filling, size - quality loss when zoomed)
Extensive collection of over 760 editable handwritten graphical elements for PowerPoint
over 710 hand drawn icons - people figures, business symbols, chart symbols, basic shapes
over 50 diagrams - fow charts with arrows, banners, ovals, diagram shapes ...
collection of our 13 handwritten packages
3 handwritten graphical styles: ink lines with scribble and gradient filling, charcoal / chalk style line, pencil drawn style
Application examples
to illustrate slides by adding pictograms of different role characters
to create schemas, diagrams and process views
to enhance existing slides, add text highlightings
to design handwritten infographics, retro style, using only PowerPoint
Take your chance to get the set of editable Hand drawn icons and diagram shapes. With the help of the handwritten graphics you can clearly communicate the message to your audience. These hand drawn icons are relevantly different and unique because of its hand drawn effect.
Hand drawn icons and Diagram Shapes contains ready-to-use modern symbols dedicated to the following topics:
Charcoal symbols and shapes:
Basic symbols: wide arrows, straight shapes, rounded symmetric
Usage example: message item, highlighting text item, shapes combination, cycle, highlighting table item
Charcoal charts and diagrams:
Pie-, column-, bar-, trend charts, circular process-, block process indicator diagram, diagram shapes, flow diagram
Ink style symbols and shapes:
Symbols: pictograms, basic symbols, comparisons, trends, people, brackets, ellipses, blocks, arrows
Shapes: wide arrows, straight, rounded, symmetric, combined shapes
Usage example: communication schema, market map, highlighting text, cycle phases, highlighting table item
Scribble symbols and diagrams shapes:
Symbols: presentations, communication, professional activities, private activities, rounded signs, basic signs, development
Pie-, column-, bar-, trend charts with scribble filling, circular-, block process indicator diagram
Figures: role characters (general and business), professional activities, private activities, other activities
Usage example: organizational chart, flow diagram, process of design and production
Handwritten Agenda, progress indicators transition slides:
Classical agenda, agenda diagram or transition slide as progress indicator, agenda diagrams combinations
Progress indicator:linear diagrams, pie symbol, circular symbols
Agenda line, agenda line combinations
Agenda line combinations with timing: break time, lunch time, brainstorming time, practice time, discussion, presentation, lecture
Puzzle diagrams toolbox:
Four-pieces puzzle square diagram shaped with scribble style and text field
Four-puzzle circle diagram, puzzle circle diagram variations
SWOT example: 4-puzzle circle diagram styled with hand drawn scribble with text fields
Three-, five puzzle circle diagram with scribble text field
Scribble styled three-puzzle linear vertical and horizontal diagram
Timeline puzzle diagram
Puzzle set of eight and twelve pieces illustrated with scribble style
Handwritten pencil symbols:
Symbols, arrows, fillings, basic shapes, fillings, sale-, financial-, money symbols
Handdrawn arrows:
Single line arrows-, circular and wide arrows with ink line style
Basic diagram shapes depicted with ink and scribble filling
Usage example: circular schemas, flow diagrams, timeline illustrated with ink style
Usage example: single line arrows, basic line and arrow shapes, circular arrows, wide arrows, wide circular arrows, filled wide arrows, flow diagram, combined shapes depicted with charcoal style
Pencil arrows
Handwritten speech balloons clipart icons:
Speech balloons with ink and scribble-, gradient-, plain filling
Extra symbols: time, clock, calendar
Handwritten pencil banners and ribbons:
Ribbon banners, both-side ribbon banners, simple banners, circle banners, labels
Bookmarkers: transparent, with filling
Brackets and frames, fonts used in examples
Add-ons handwritten symbols:
Shapes: shapes, arrows
Symbols: road and transport, rail and water transport, product and storage, consumption, IT operations, world map, people, mood expressions, comparisons, communication, values, law, retail, shopping, goods, buildings, food
Fully editable in PowerPoint
set of vector shapes fully editable by using built-in PowerPoint tools, including
changing contour color of the icon
changing color of the scribble filling
adding shadows
changing shape and size, rotating, flipping the object
putting shapes behind or on top of text
See editing demonstration in
our HowTo Videos
. Recommended fonts fitting into banners handdrawn style (not included in the package):
KG Hard Candy Striped
KG Second Chances
Fonts are designed by Kimberly Geswein.
You can get these fonts here:
Authors
Slides included in this PowerPoint Presentation:
How To Edit
How to edit text & colors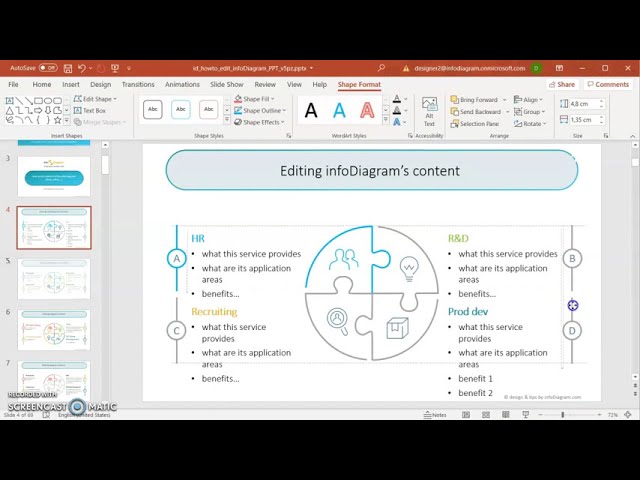 How to expand / shorten diagram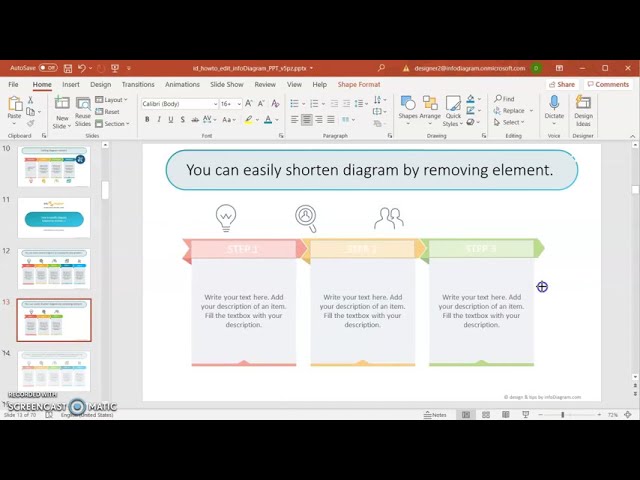 How to Replace Icons in infoDiagram PPT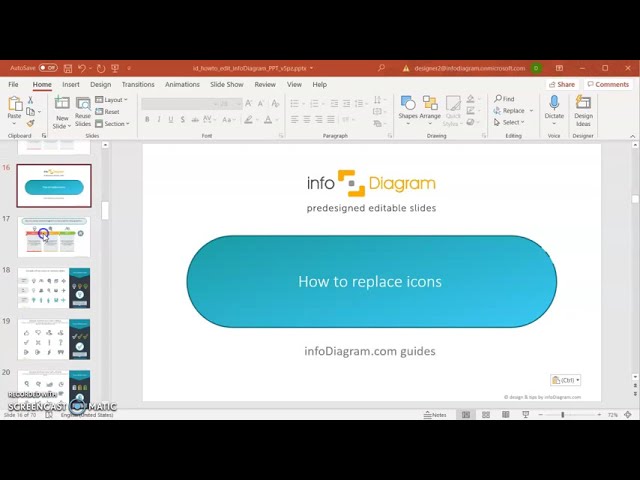 All Hand Drawn Icons and Diagram Shapes (PPT graphics Mega-Bundle)