Reviews

Usage example

Description

How To Edit
Slides
Description
Internet of Things graphics library for creating a presentation on Connnected Home topic. Using only PowerPoint or Keynote, you can easily draw a connected home with all IoT equipment, create a diagram illustrating any IoT process, structure, IT system communication flow.
symbols of connected home devices for house monitoring and smart building control
diagrams of Internet of Things structure and applications
house picture to visualize the smart home system
extendable set of flat icon symbols for infographics
fully editable style, size and colors
Content:
Editable icon clip art and diagram templates for do-it-yourself infographics in PowerPoint.
Smart Home outline graphics
Process diagram and connections schema of Smart Home Applications
Smart home control and benefits of connected home. Symbols of security monitoring and power usage optimization.
Connected Intelligent House equipment symbols for PowerPoint
Different types of connected houses and connected buildings (garage, family house, office building)
Monitoring sensors device: vision sensor, video monitoring, camera, smart sensor, smoke detector
Examples of control devices: on wall display, tablet with app, mobile devices, tablet
Control and settings icons
Smart devices and appliances: light control or motor / engines control
Symbols of monitoring temperature, fire, smoke, humidity
Graphics of: house outline, office building outline
Different security and protection icons
Icons of reporting, data, usage statistics
Connection symbols: Wireless, Wi-Fi, network,
IT server, Database, Cloud, Global connections
User and status symbols
Check our partner's blog on the Smart Home topic: How To Make Your Home Smarter Than You
Fully editable in PowerPoint set of vector shapes fully editable by using built-in PowerPoint tools, including
changing color of the icon filling and its outline
adding shadows
changing shape and size, rotating, flipping the object
putting shapes behind or on top of text
See editing demonstration in
our HowTo Videos
.
Authors
Slides included in this PowerPoint Presentation:
How To Edit
How to edit text & colors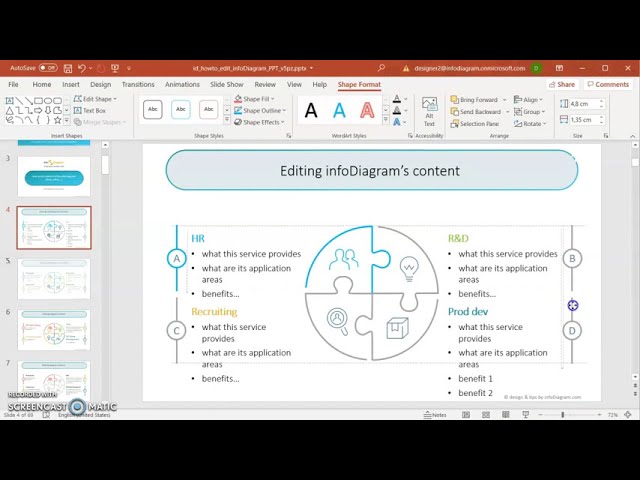 How to expand / shorten diagram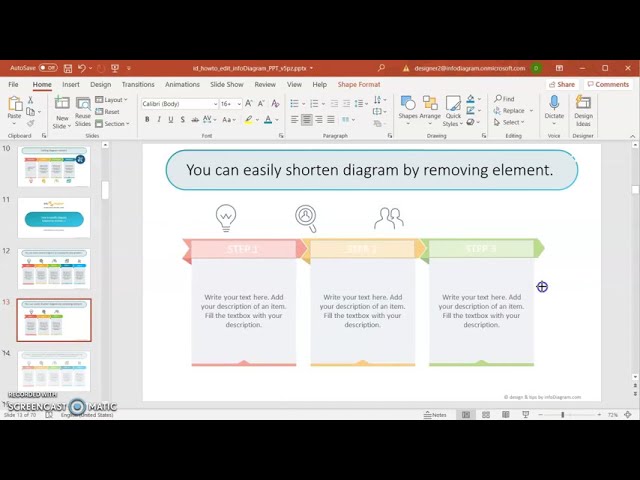 How to Replace Icons in infoDiagram PPT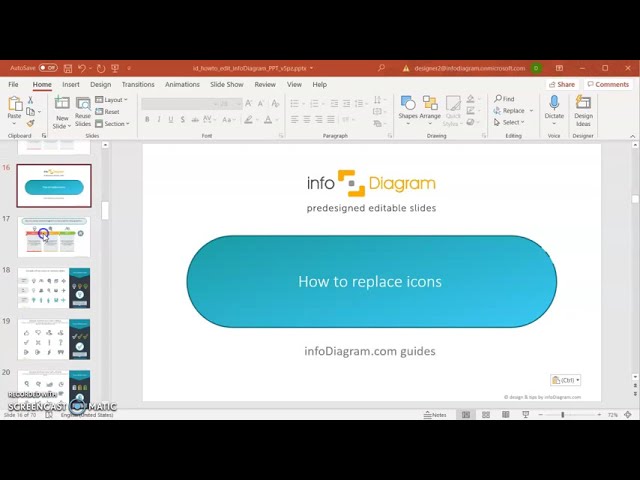 Connected Home Internet of Things (PPT icons)