Reviews

Usage example

Description

How To Edit
Slides
Description
Need to present a risk/reward analysis for your business? A great way to show the various levels of risk is through visualization forming a pyramid. Use our creative pyramid of investment risk and icons to help your audience understand your risk profile assessment or risk mitigation approach.
This PowerPoint presentation template on Risk Investment Pyramids contains visual slides with:
11 pyramid diagrams to illustrate levels of risk, investment, or business risk evaluation process or potential rewards.
This presentation template is designed in a modern flat style. You can use these graphics to simplify your presentation, get the audience's attention, and communicate the information in a clear understandable way.
24 outline icons to show various risk-related concepts e.g. Budget, Turn Over, Savings Account, Profit, Danger, Safety, Business Model, Protection, Reward, Balance, and other business icons.
What is a Pyramid of investment risk?
A risk pyramid is a portfolio strategy that allocates assets according to the relative risk levels of the types of investments. The pyramid, representing the investor's portfolio, has three distinct tiers: low-risk assets at the bottom such as cash and money markets; moderately risky assets like stocks and bonds in the middle; and high-risk speculative assets like derivatives at the top.
Why use Risk pyramids in a presentation?
Anything that threatens a company's ability to achieve its financial goals is considered a business risk. A risk pyramid used for investment or business risk evaluation gives investors, shareholders, or management a good insight into assets or risk factors portfolio. If your want to successfully explain various risk levels and the potential rewards to be gained using our pre-designed pyramids with 3,4,6 tiers where the bottom of the risk pyramid represents low-risk investments or decisions and the top of the pyramid is reserved for high-risk investments or decisions.
You can reuse our infographics and tailor them to your needs in order to upgrade your presentation slides. The majority of our slides have a space for your text/comments, so it is effortless to extend the presented ideas. We also include detailed instructions on how to alter the content, values, colors, and look and feel of our slides.
Where can you use Risk Pyramid graphics?
Using infographics and pre-designed slides will help you make information more readily digestible and set the correct tone for the subject.
Show 3 or 4 tiers investment risk pyramid with light or dark background
Visualize risk profiles from conservative through moderate, balanced, growth, aggressive to very aggressive
Create an attractive 3D multilevel financial risk pyramid with saving, investment, and speculative tools
Illustrate planning scenarios with 4 levels pyramid describing a defensive, offensive, aggressive, and progressive approach
Present hierarchy of risk control reverted pyramid with 5 levels of controlling and icons
Explain risks related to your business strategy, highlighting the most influential factor using appealing icons
Try using those PowerPoint illustrations to present your content visually in an elegant way.
All graphics are editable, so you can modify the colors and text. We also added a general icon collection at the end of the presentation deck. Optionally you can also extend the collection by more PPT symbols (see Related Diagrams section).
Fully editable in PowerPoint set of vector shapes fully editable by using built-in PowerPoint tools, including
change the color of all shapes filling and their outline, including icons
adding shadows
changing shape and size, rotating, flipping the object
putting shapes behind or on top of text
See editing demonstration in
our HowTo Videos
.
Authors
Slides included in this PowerPoint Presentation:
How To Edit
How to edit text & colors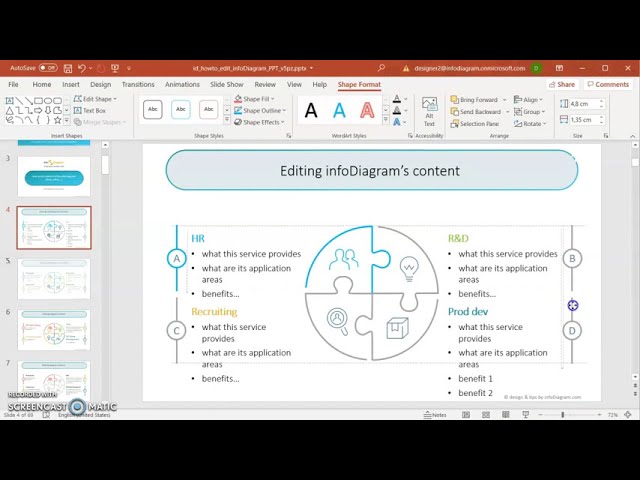 How to expand / shorten diagram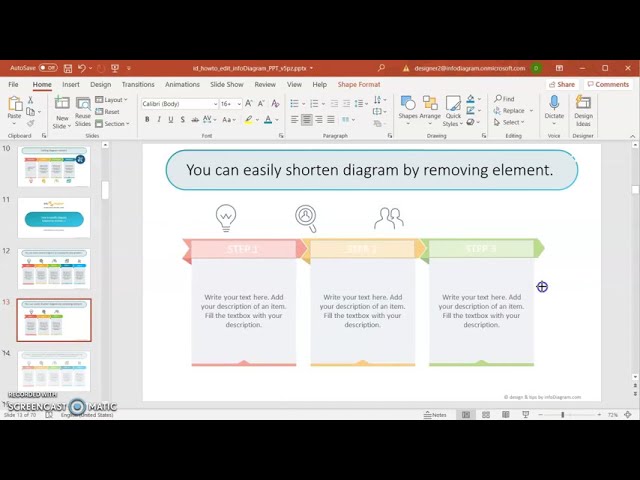 How to Replace Icons in infoDiagram PPT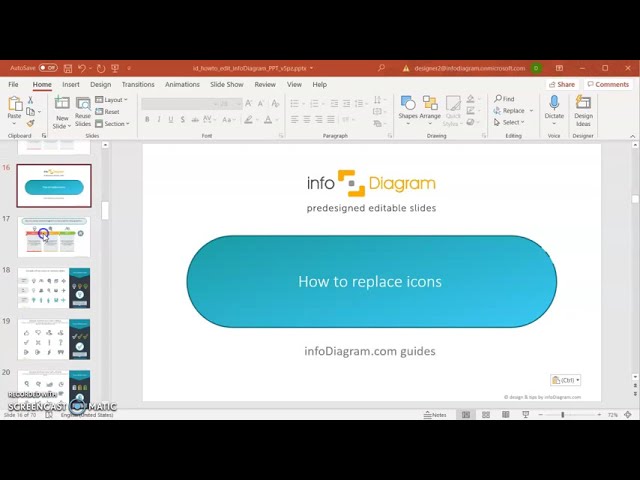 Investment Risk Pyramids Presentation Graphics (PPT Template)