Reviews

Usage example

Description

How To Edit
Slides
Description
Simple Flat Icons for infographics - over 700 PPT vector symbols. Use them to quickly illustrate your presentations bullet point lists, charts and diagrams.
Purchasing statistics
Budget and poll survey infographics
Company and product development timelines
Agenda and features lists
Icons for do-it-yourself infographics
extendable set of flat icon symbols for infographics
fully editable style, size and colors
Extensive collection of Modern Flat Icons for creating own infographics in Powerpoint.
Package content:
Purchasing statistics of various product categories
Percentage of budget
Poll survey icons in different colours
Icons to show the quantity of people
Company development timeline with stages
Product development timeline with phases
Agenda list with introduction, idea presentation, proof of concept presentation and benefits summary
Features list icons: mobile friendly, advanced desktop app, special tablet version, multiuser accounts, cloud access
Icons for Do-It-Yourself infographics
Symbols for people, users, hierarchy, organization, strategy
Business concepts icons for idea, value, globe, vision
Symbols for process: revision, serial, concurrent
Systems icons: input, output, central, mutual connections
Finance, money, commerce, documents, communication, status symbols, icons for data analysis, statistics, percentage numbers
Schedule, time, calendar icons
Industrial symbols, buildings and houses icons, real estate, residence housing types, home occupants symbols
Trends and data symbols, security icons
IT icons: computer, mobile, hardware, network, cloud
Navigation, map, location, target, pin, worls, directions symbols
Symbols for presentation, screen, flip chart, data projection
Organization networks structures: matrix, hierarchy, executive alingment
Icons for discovery, search, future vision
New technology symbols: development, rocket, plane, drone
Home equipment icons: water pipe, key, paint brush, renew, utilities
Home related damages: inside and outside mold, moisture, mold fungi, leaking water
Business icons: partnership, handshake, competition, cooperation
Business measures, dashboard gauges, performance indicator
Puzzle shapes, mozaic, system elements
Legal system icons: law, scale, protection, justice and legislation symbols
Energy, battery, charging, time, sand timer and hourglass icons
Cataclysms: hurricane, flood, hail, lightning, tornado, severe wind, twister
Icons for new entrants, open doors, system input and output, steps and footprint<.li>
Medical research, DNA, cancer symbols
Reports, documentation, financial claims, note, personal ID
Big data and computer networks, data scientist, analyst, knowledge discovery icons
Warning, fraud, anonymous, suspect, thief, piracy
Symbols for certification, awards and quality
Communication Process: communication, persuasion, negotiation
Math signs: plus, minus, equality, percentage, sum, square root, infinity, Pi sign
Status and Mood Indicators: positive and negative
Fluctuations Symbols: approving and disapproving
Advancement Symbols: harvey balls and moons
Teamwork Pictograms: team meeting, cooperation, employee network
People Habits: smoking, drinking
Ecology & Recycling
Format
Fully editable vector shapes by using built-in PowerPoint tools (vector format), including
changing contour color of the icon
changing color of the scribble filling
adding shadows
changing shape and size, rotating, flipping the object
putting shapes behind or on top of text
See editing demonstration in
our HowTo Videos
.
Author
infoDiagram Designers
Slides included in this PowerPoint Presentation:
How To Edit
How to edit text & colors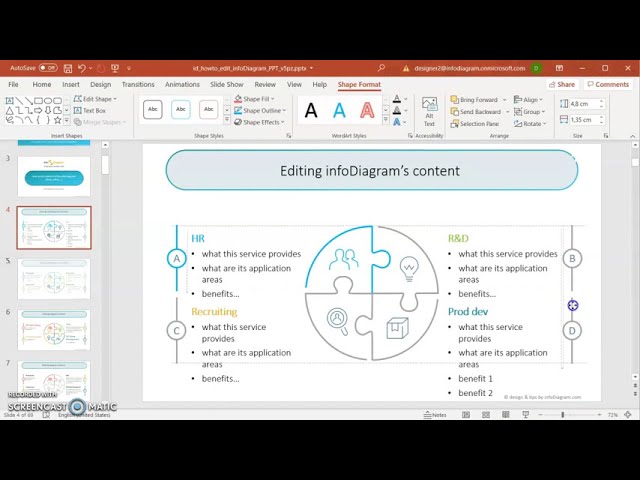 How to expand / shorten diagram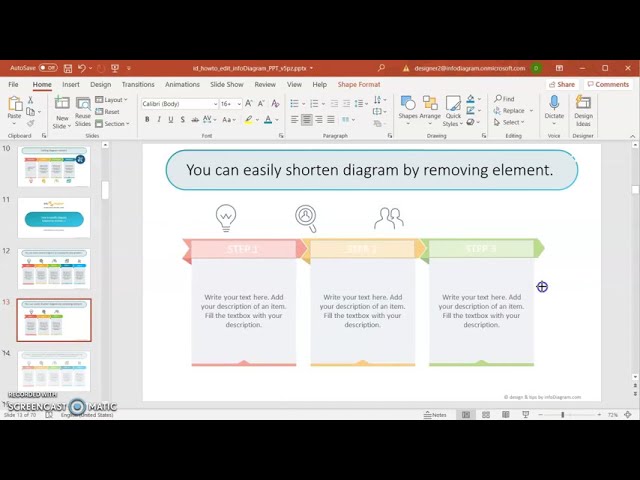 How to Replace Icons in infoDiagram PPT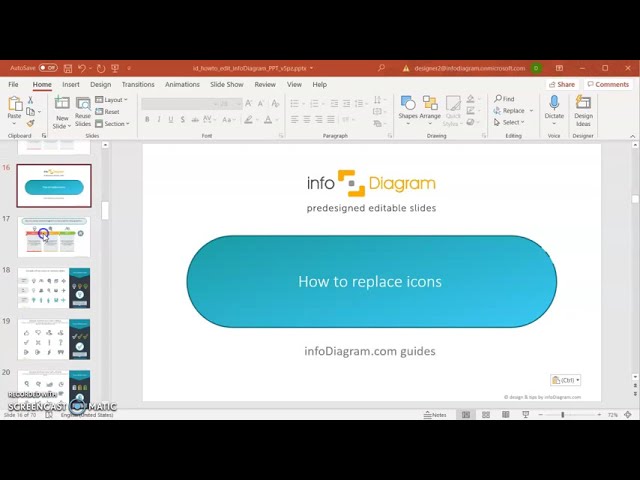 Simple Flat Icons for infographics (PPT vector symbols)