infoDiagram >
PowerPoint Best Practices - 6 Design Tips (PDF ebook)
Reviews

Usage example

Description

How To Edit
Slides
Description
Are you preparing an important presentation? Make sure everything on slide is in the right place and supports your message.
Our chief designers wrote an e-book with six critical design tips to be checked before you show or send your presentation. We added also practical PowerPoint shortcuts, that will speed up your work.
Use this checklist to ensure every slide looks professional and readable.
This e-book contains:
six best practices for professional slide design
Keyboard shortcuts for faster work with PowerPoint
16 pages of design tips and practical advices
Format: PDF e-book that you can read on your screen or print
What this e-book on Slide Design can help you to get:
Save time thanks to concise instructions and ensure the visual quality of your presentation.
Avoid inconsistency in your presentations using 6 practical tips and handy PowerPoint shortcuts.
Learn how to ensure the point of your message is clear and visually appealing.
Get confident when presenting your slides.
Be perceived as true professional when presenting or sending your slides.
Authors of this PowerPoint know-how e-book
Izabela and Peter Zvirinsky, Chief Slide Designers of infoDiagram.
Contact: here
Slides included in this PowerPoint Presentation:
How To Edit
How to edit text & colors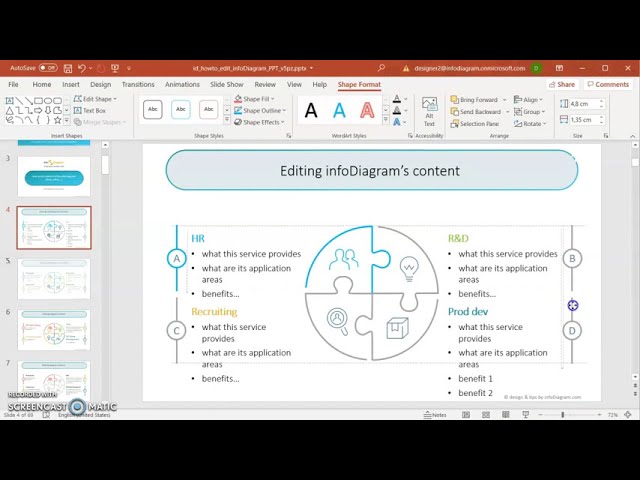 How to expand / shorten diagram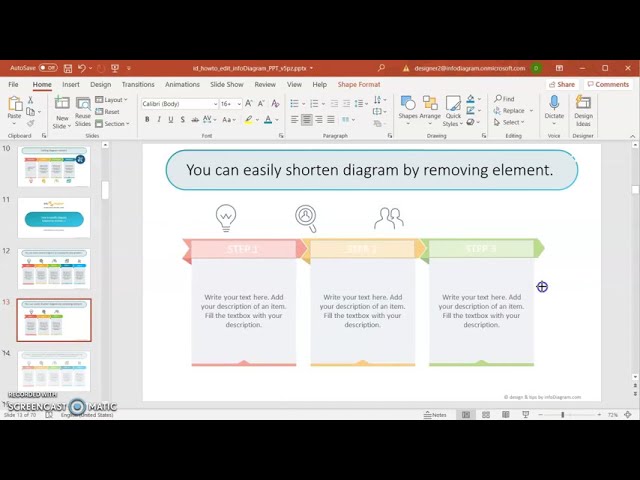 How to Replace Icons in infoDiagram PPT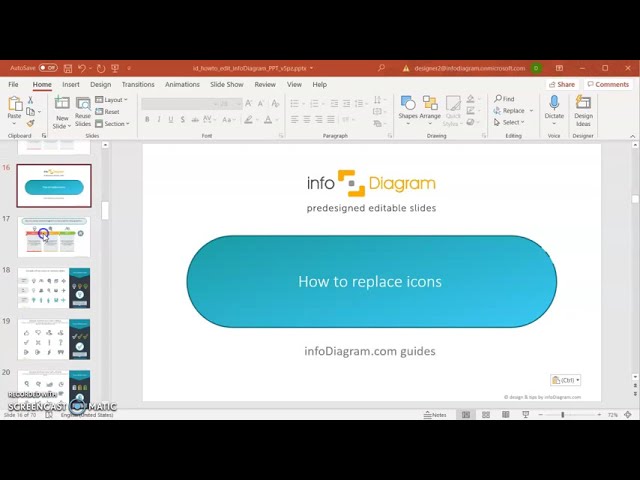 PowerPoint Best Practices - 6 Design Tips (PDF ebook)