Reviews

Usage example

Description

How To Edit
Slides
Description
Need to illustrate a strategy roadmap, present do's and don'ts or project milestones? To make presentations on these topics impactful, we advise using innovative metaphors of road sign visuals. We've designed PPT diagrams which you can use to illustrate a action plan, journey towards a goal, show obstacles and dangers or task prioritization in a visual way without being wordy.
This Road Signs Infographics PPT deck contains:
19 road and traffic signs diagrams to present project stages, strategy decisions, direction instructions, business changes or comparison lists.
Slides are designed in a modern flat style. Use them to depict your thoughts visually and present complex ideas in a clear attractive way.
57 road signs and flat symbols to show various business concepts e.g. Empathy, Communication, Anger, Conflict, Teamwork, Meeting, Creativity, Benefit, Idea.
Instruction on how to modify those diagrams using standard PowerPoint editing tools.
Format: fully editable vector shapes (modify colors of diagrams and icons, resize without quality loss)
What are the Road Signs charts?
Road signs are great visuals when it comes to illustrating strategy roadmaps and decisions or several options for future direction. Very often they are used to show obstacles and dangers, but there are a lot more ways how you can make good use of them. You can illustrate potential risks, journey towards your goal (especially if you have several options and fancy one), pivoting business strategy, create do's and don'ts comparison or list of factors. Either way, road sign infographics will bring harmony to your design and transform your ideas into nice and outstanding graphical content.
Where can you use the Road Signs infographics?
These diagrams will save you time on design and will help you to present your ideas clearly without losing the attention of the audience.
Illustrate strategy roadmap with warning triangle road signs.
Visualize project milestone stages with journey roadmap infographics.
Design a crossroad diagram to show journey towards your goal with destination, stop, obstacles, and road signs graphics.
Illustrate pivoting business strategy diagram with highway roadmap.
Determine direction with road sign diagram including following options: returning back, going straight or take turn, change direction.
Show obstacles and dangers using yellow road signs.
Create don'ts diagram with forbidden rules and road signs .
Present workplace regulation rules using traffic signs graphics: Recycling, Meetings Invitations, Document Backup, Data Security.
Visualize do's and don'ts in business meeting etiquette.
Design task prioritization, comparison diagrams and factors list.
Show possible risks using falling rocks danger, slippery road, steep hill ascent obstacles signs.
Try using those PowerPoint illustrations to present your content visually in an elegant way.
All graphics are editable, so you can modify the colors and text. We also added a general icon collection at the end of the presentation deck. Optionally you can also extend the collection by more PPT symbols (see Related Diagrams section).
Road Signs Graphics contains pre-designed slides:
Miscellaneous road signs graphics set
Strategy roadmap with warning triangle road signs
Strategy roadmap with yellow US road obstacle signs
Project milestone stages journey roadmap infographics
Crossroad diagram: journey towards your goal
Selecting options diagram with three exit directions highway signs
Pivoting business strategy diagram highway roadmap illustration
Business destination road sign diagram
Destination distance road banner diagram
Direction determination road sign diagram
Obstacles and dangers road signs diagram
Don'ts diagram with forbidden rules road signs
Workplace regulation traffic signs example diagram
Do's and don'ts items list diagram
Task prioritization road signs diagram
Do's and don'ts comparison traffic signs diagram
One way sign alternative options comparison diagram
Risks illustration road signs diagram
Traffic signs business options diagram for three elements
Traffic signs list of factors diagram for three items
Fully editable in PowerPoint set of vector shapes fully editable by using built-in PowerPoint tools, including
change the color of all shapes filling and its outline, including icons
adding shadows
changing shape and size, rotating, flipping the object
putting shapes behind or on top of text
See editing demonstration in
our HowTo Videos
.
Authors
infoDiagram's designer
Contact: here
Slides included in this PowerPoint Presentation:
How To Edit
How to edit text & colors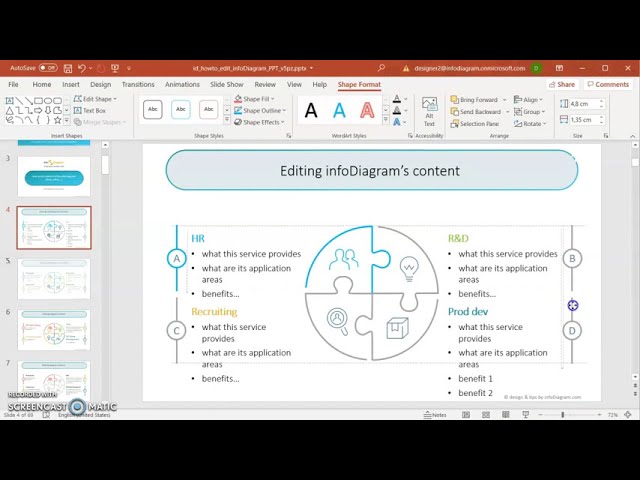 How to expand / shorten diagram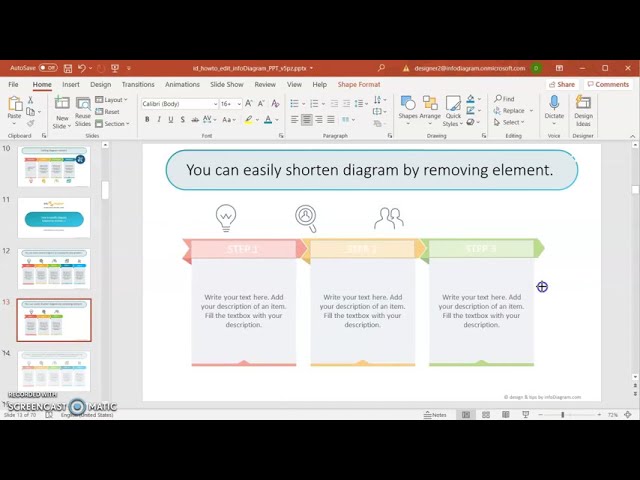 How to Replace Icons in infoDiagram PPT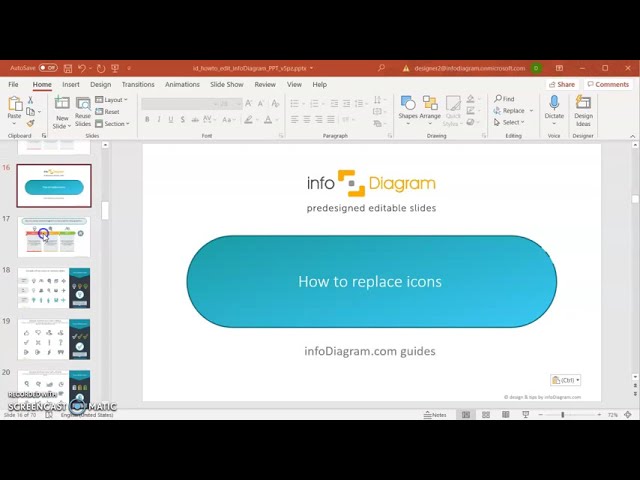 Road Signs Infographics (PPT Template)