Reviews

Usage example

Description

How To Edit
Slides
Description
Template for presenting how trade finance works with visual illustrations of relations between sellers, buyers and intermediaries. This slide deck includes PowerPoint editable flow charts and lists that help to present essential global trading concepts.
The Trade Finance PowerPoint template contains:
28 modern charts and layouts for explaining what trade providers and users are involved, what's Letters of Credit and Documentary Collection and comparing their pros and cons, Bridging the Trade Gap between exporter and purchaser, Structured Commodity Finance Trade Cycle.
We added also Trade World Map graphics template you can use to illustrate global exports and imports of various countries, with examples including USA, India, China, Europe and Japan.
53 business symbols to illustrate trading concepts such as Document, Payment, Goods Delivery, Product, Commodity, Cargo Shipping, Trade Exchange, Export, Import, Syndicate
Format: fully editable vector shapes (modify colors of diagrams and icons, resize without quality loss
What is Trade Finance?
It's a way of financing international trade flows. Trade Finance allows sellers to prepay for goods shipped. It also lowers the risk for the purchaser by providing documents confirming the goods that have been shipped. There are a set of intermediaries involved such as banks and other financial institutions. They provide various forms of support financing the trade.
Why to use visual diagrams for presenting Trade finance?
Using visual charts helps to illustrate how trade finance mechanisms work in an engaging way for your audience. You can present key trade providers and users illustrated by specific symbols to engage listeners in better understanding of the topic. For that, we added a set of business icons you can reuse. This set can be extended by getting additional PPT icon set bundles (see Related Diagrams section).
Colors of these diagram shapes and icons are fully editable (all graphics is a vector format). So you can change them to colors of your template or company brand.
Content description
Diagrams set for Trade Finance contains ready-made slides:
Trade Finance Players List Diagrams with Seller, Buyer, Intermediaries…
Definition & Trade Finance explanation flowcharts
Bridging the Exporter & Purchaser Gap Illustration
Providers in Trade Finance with Suppliers, Banks, Syndicates, Trade Finance Houses, Buyers
Users in Trade Finance with Producers, Manufacturers, Importers, Traders, Exporters, Trade Financiers
Methods of Payment in International Trade covering Consignment, Open Account, Documentary Collection, Letters of Credits, Cash-in-Advance
Letters of Credit Process Diagram covering from Sales contract, LoT Delivery, Shipping to Payment stage
Process and Pros & Cons comparison template for Letters of Credit and Documentary Collection
Documentary Collection Process Diagram with Sale Contract, Goods Shipping, Collection Order to Payment Transfer
Structured Commodity Finance Trade Cycle Flowchart with Commodity pre-export, Warehousing Inventory, Receivables to Offtaker Payment
USA Global Trade Export Routes Example World Map with EU, Brazil, Japan placeholders and trade routes between USA – Europe, India – Africa, China - America
Editable Icon set and graphics
Fully editable in PowerPoint set of vector shapes fully editable by using built-in PowerPoint tools, including
changing color of the icon filling and its outline
adding shadows
changing shape and size, rotating, flipping the object
putting shapes behind or on top of text
See editing demonstration in
our HowTo Videos
.
Authors
infoDiagram's designer
Contact: here
Slides included in this PowerPoint Presentation:
How To Edit
How to edit text & colors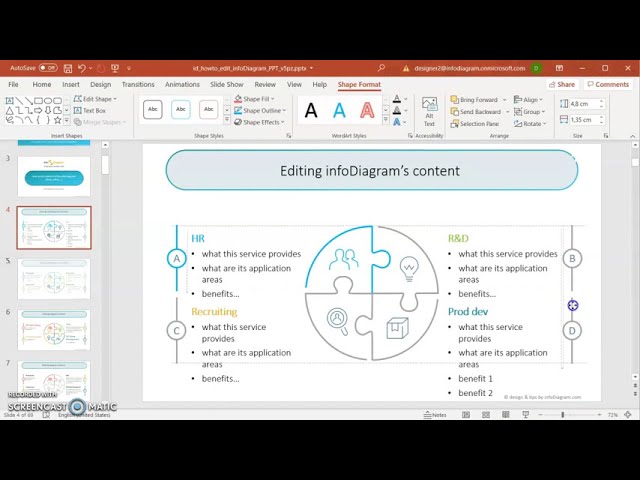 How to expand / shorten diagram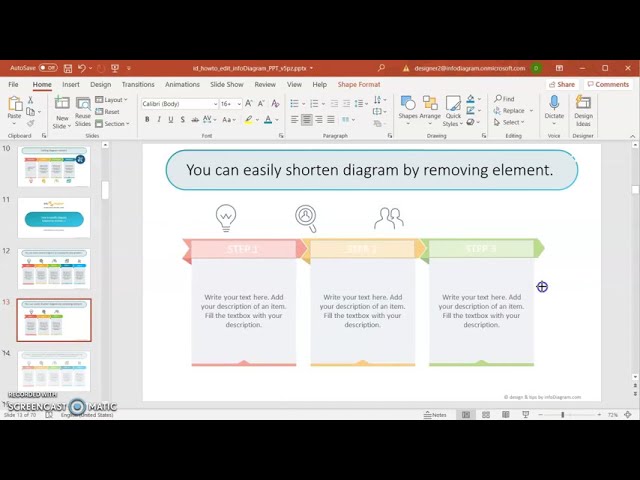 How to Replace Icons in infoDiagram PPT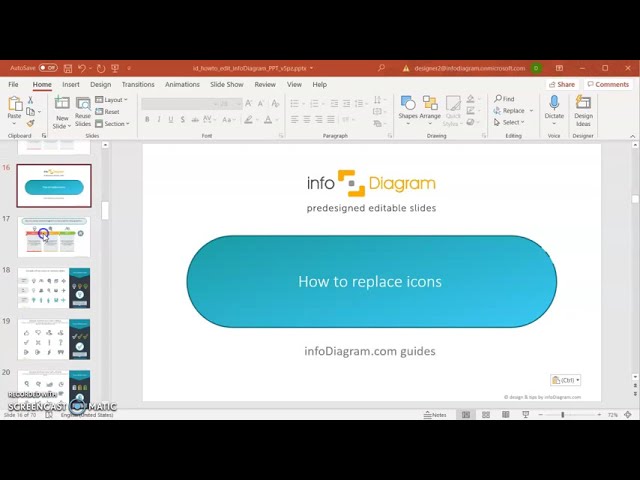 Trade Finance Presentation Diagrams (PPT Template)