Reviews

Usage example

Description

How To Edit
Slides
Description
Well-known Rubik's cube or 3D cube graphics are a handy visual to show complexity, order, and structure. Use it to present 3d spatial location, a business model with 3 categories such as RFM segmentation or OLAP data structure. We've designed several versions of 3D Cube graphics in several views, to help you enrich your presentation slides. All boxes are easy to modify. Feel free to adapt texts and shapes to your needs.
The 3D Cube Diagrams PowerPoint template contains:
24 diagrams and slide layouts with box shapes in various combinations (as list, vertical, horizontal or centric core layers, mesh grid of a cube)
flat infographics style that looks modern and professional. This style is well readable
set of 20 icons (extendable) to present several business concepts such as Team, Care, Institution, Value, Regulation, Strategy, Process Energy, Connection, and Discussion
instruction on how to modify those cubic shape diagrams using PowerPoint editing tools
Format: fully editable vector shapes (modify colors of diagrams and icons, resize without quality loss
3D Boxes Shapes and Cube Structure diagrams: Why use them as a presentation visual?
Illustration of a cube object in 3d perspective is a good presentation visual to represent a multidimensional relationship of several categories. This structure can represent a system in order, a synergy of pieces creating a complete box, or the location of an abstract object in 3 dimensions.
How to use 3d Cube shapes in a presentation
Here are examples of where you can apply those cube diagrams:
Present a client segmentation using 3 variables such as RFM (based on Recency, Frequency, and Monetary variables)
Show integrity - of a system composed of smaller elements in the proper place, creating a bigger whole
Express a perfect order, by this cubic crystal structure
Create a fancy-looking list of infographics, with items as cube elements
OLAP data warehouse structure with 3 dimensions, typically Product, Time, and Geographic location of e.g regional product sales over some period.
Present a location of an object in a 3D space (real or abstract).
3D Cube Diagrams contains ready-to-use slides:
Example 3D cubes design illustrating company core values: teamwork, commitment, mutual respect, integrity
3D horizontally and vertically cube slide for three and four layers with modern flat symbols
3D cubes slide showing the building process slide with description tables
RMF cubic diagram intended to show clients segmentation divided by recency, frequency, and value categories
OLAP data warehouse cube illustration emphasizing geography, product, and period dimensions
List for 6 layers designed with 3D cubes infographics with text placeholders
Template of 4 layers core 3D cube diagram with flat icons in colorful circles
Three-dimensional cube slide for 2 levels with axes and colorful flat icons
Two-, three stages transparent 3-dimensional cube graphics with description notes on the side
Three-, four levels flat 3-dimensional cube diagram with axes and flat icons design
3D box elements slide for 6 items with flat icons and description boxes
List diagram designed for 6 elements with human icons in the shape of 3D cube boxes style
Timeline template for 6 events with text placeholders styled with 3D boxes design
Four items list of steps illustrated with 3D boxes design on the dark background
List of steps for six elements depicted with 3D boxes style
Pyramid hierarchy design for 4 levels with flat symbols shaped with 3D cubes
Hierarchy of business brand needs slide presenting strategic differentiation, revenue growth, regulatory compliance parts
List diagram for 6 items with 2D cube mesh design
Six items slide shaped with mesh diagram intended to show an example of a good contract
Consider using those PowerPoint charts to replace text bullets in your slides.
All graphics are editable, so you can modify the colors and text. We added also a general icon collection at the end of the presentation deck. Optionally you can also extend the collection by more PPT symbols (see Related Diagrams section).
Photographs are included in the template. You can easily replace them as well with pictures of your own.
Fully editable in PowerPoint set of vector shapes fully editable by using built-in PowerPoint tools, including
change the color of all shapes filling and their outline, including icons
adding shadows
changing shape and size, rotating, flipping the object
putting shapes behind or on top of text
See the editing demonstration in
our HowTo Videos
.
Authors
infoDiagram's designer
Contact: here
Slides included in this PowerPoint Presentation:
How To Edit
How to edit text & colors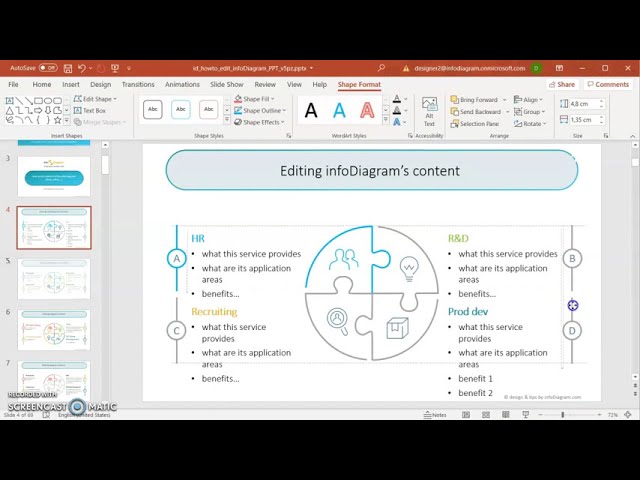 How to expand / shorten diagram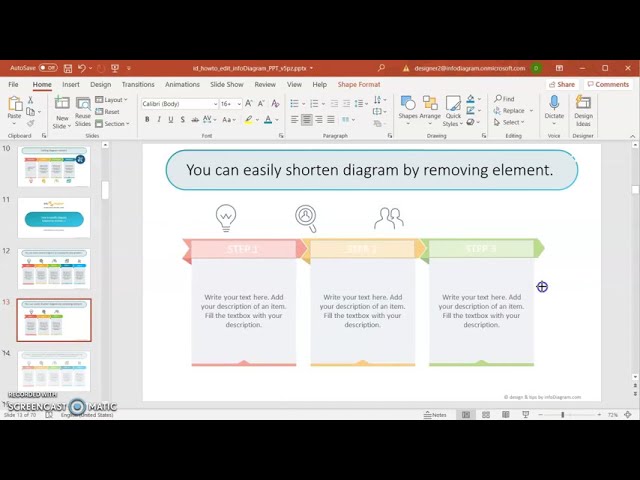 How to Replace Icons in infoDiagram PPT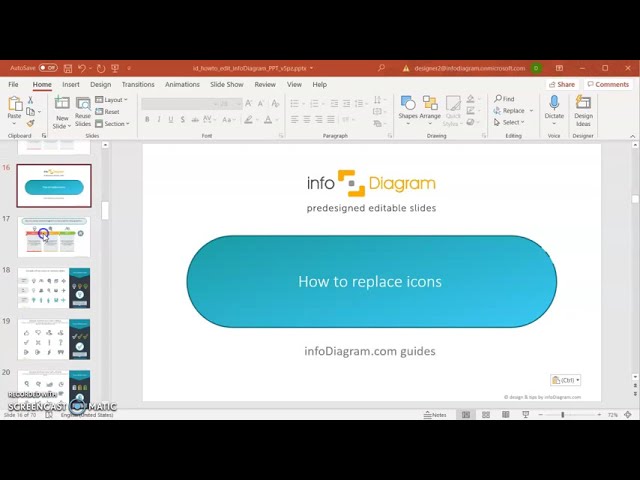 3D Cube Box Diagram (PPT Template)