Reviews

Usage example

Description

How To Edit
Slides
Description
If you need to prepare a PowerPoint presentation with a different number of levels to show hierarchy among the topics, process steps, or any structure, show it in graphical form - a 3D pyramids slide can be a good visual metaphor. We've designed pyramid diagram templates for PowerPoint that you can use to illustrate hierarchies, quantity or size, and foundation-based relationships in an innovative and visual way to convey your message.
This 3D Stacked Pyramid Diagrams PPT deck contains:
27 three-dimensional pyramid PowerPoint templates to present a different number of elements or layers. The slides are designed in a modern flat style. The template can be used to avoid the boring look of your slides and to impress your audience. There are 18 outline symbols that contain business concepts e.g. Meeting, Seminar, Training, Laptop, Marketing, Vision, Target, Ambition, Plan, Idea, Solution, Accomplishment, and Safety. You can find instructions on how to modify those slides and PowerPoint templates using standard PowerPoint editing tools. The format is fully editable vector shapes (modify colors of pyramid infographics and icons, resize without quality loss and maintain high quality).
Where can you use the Three Dimensional Stacked Pyramid Diagrams?
These pyramid PowerPoint slides will help you to organize the information in a way that is pleasing to the eyes and easy to read and save you lots of time on the design.
You can present any number of layers or tiers, using a pyramid diagram slide. We advise adding maximum 9 levels. You can visualize levels of communication, e.g. the following: Meetings, Events, Phone Calls, Handwritten Notes, Electronic Communication, Direct Mail, and Advertising. Using the slides presentations, you can design professional-looking stacked or flat pyramid charts. You can use the ppt design to illustrate Maslow's Hierarchy of needs. Using this ppt, you can visualize the company vision, mission, strategic goals, tactics, and values. You can show a company's hierarchical structure with elegant semi-transparent pyramid ppt diagrams.
Three Dimensional Stacked Pyramid ppt slides collection contains pre-designed editable slides:
Animated five-tier three-dimensional editable pyramid with space for notes. Three and four floors pyramid chart. Seven levels of communication pyramid ppt template. Four, five, and six levels stacked pyramid diagram. Three, four, five, six seven, eight, and nine-level three-dimensional flat pyramid chart. Inverted pyramid template with four, six, and eight tiers. Do-it-yourself inverted pyramids five & nine tier pyramid. Maslow's hierarchy of needs pyramid structure. Company vision mission strategy pyramid powerpoint designs. Three-dimensional semi-transparent pyramid with three, five, and seven layers. Seven layers of three-dimensional stacked semi-transparent pyramids with space for notes. Do-it-yourself semi-transparent pyramids with layers shapes of nine layers & six layers pyramid. Double four-tier pyramid hourglass diagram with five and seven layers.
Try using those PowerPoint illustrations to present your content visually in an elegant way.
All graphics are editable, so you can customize and modify the colors and text. We also added a general icon collection at the end of the presentation deck. Optionally you can also extend the collection by more PPT symbols (see Related Diagrams section).
These pyramid templates are fully editable in PowerPoint.You can customize a set of vector shapes by using built-in PowerPoint tools, including changing the color of all shapes filling and their outline including icons, adding shadows, changing shape and size, rotating, flipping the object, putting shapes behind or on top of the text.
Authors
infoDiagram's designer
Contact: here
Slides included in this PowerPoint Presentation:
How To Edit
How to edit text & colors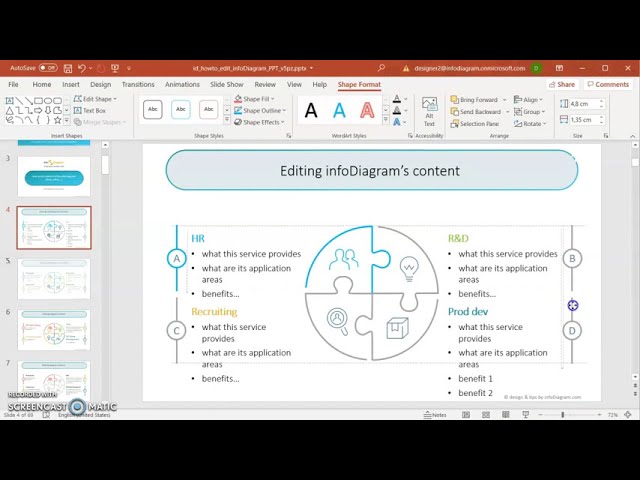 How to expand / shorten diagram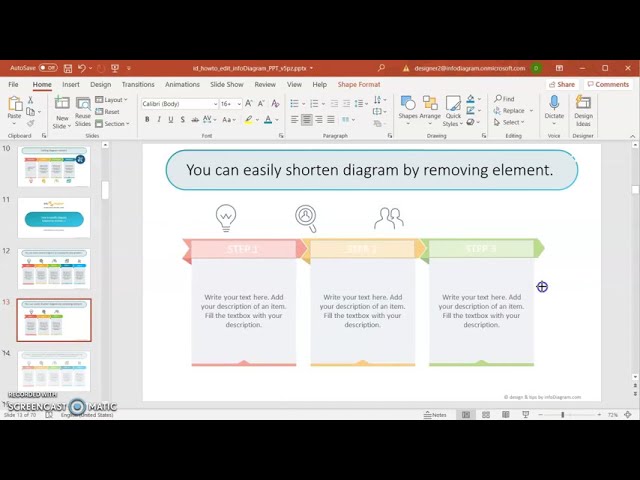 How to Replace Icons in infoDiagram PPT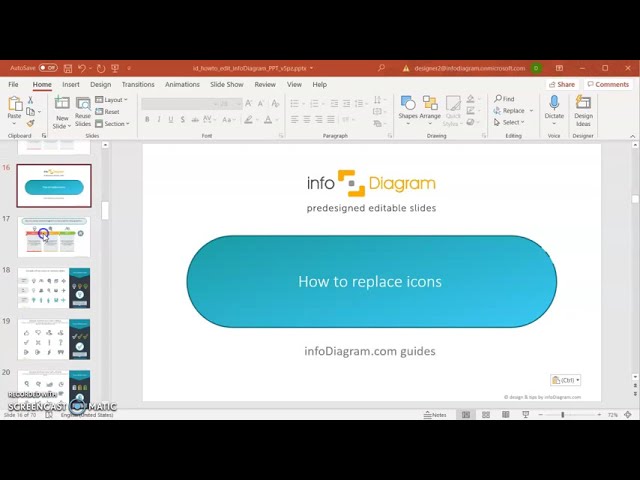 3D Stacked Pyramid Hierarchy Diagrams (PPT Template)