infoDiagram >
Maps >
Maps of African Countries (PPT icons Population, GDP, transport)
Reviews

Usage example

Description

How To Edit
Slides
Description
Africa countries - editable PowerPoint maps, localization and transport icons, country statistics
Maps of 54 countries and world: Algeria, Egypt, Ethiopia, South Africa ...
Flags of major African countries
Localization icons: places, hand drawn arrows
Data icons: population, density, GDP, capital, transport, production, distribution
Fully editable maps, icons, arrows
Content
Set of vector maps editable in PowerPoint of Africa countries. All countries can be highlighted, you can change color of one particular country or set of countries to present the specific region.
Africa:
Algeria
Angola
Benin
Botswana
Burkina Faso
Burundi
Cameroon
Cape Verde
Central African Republic
Chad
Comoros
Democratic Republic of the Congo
Djibouti
Egypt
Equatorial Guinea
Eritrea
Ethiopia
Gabon
Gambia
Ghana
Guinea
Guinea-Bissau
Ivory Coast
Kenya
Lesotho
Liberia
Libya
Madagascar
Malawi
Mali
Mauritania
Mauritius
Morocco
Mozambique
Namibia
Niger
Nigeria
Republic of Congo
Rwanda
São Tomé and Príncipe
Senegal
Seychelles
Sierra Leone
Somalia
South Africa
South Sudan
Sudan
Swaziland
Togo
Tunisia
Uganda
Zambia
Zimbabwe
Examples of maps illustrations:
Country statistics data: Population, Density, Area, GDP, Largest city, Capital
World map with Africa highlighted
Icons for showing localization and logistics on maps:
Pins and flags for indicating a place
Handdrawn arrows for showing routes and journeys
Transportation icons: Truck, Train, Plane, Ship, Bus, Lorry for illustrating logistic routes on the Africa map
Production pictograms: Factory icon, Production facility icon, Production gears icon
Distribution pictograms: Distribution centre icon, Wholesale icon, Consumption Retail shop icon
City pictogram: Capital icon, Big city icon
Examples of PowerPoint maps visualization:
Places pins and indicating time zone
Routes from point A to point B and C in the Africa (as handwritten arrows on a map)
Transportation routes: flights and trains between the countries
Further information sources on countries data
Acronyms used
GDP – Gross Domestic Product
PPP - Purchasing Power Parity
sq mi – square mile
km2 – square kilometer
Editable elements
Fully editable vector shapes by using built-in PowerPoint tools, including
editing texts
editing maps (color of the fill and outline, style - gradient, with outline, shadow, reflection)
arrows and icon pictograms: changing fill color, size, style (gradient fill, outline, shadow, reflection)
all elements are transparent (charts, maps, flags, arrows), you can put them behind or above your content
See editing demonstration in
our HowTo Videos
.
Author
Slides included in this PowerPoint Presentation:
How To Edit
How to edit text & colors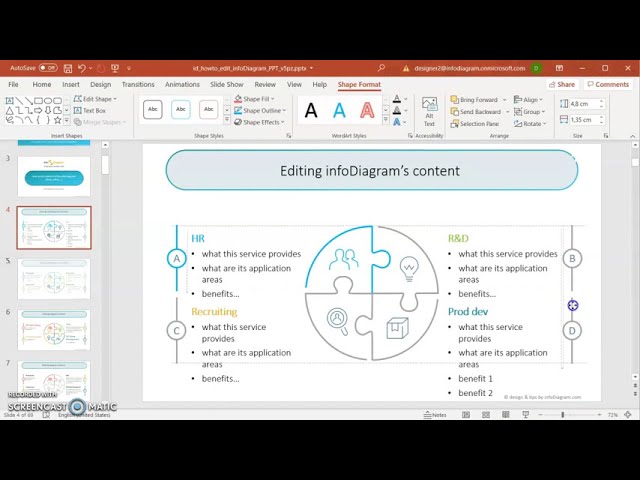 How to expand / shorten diagram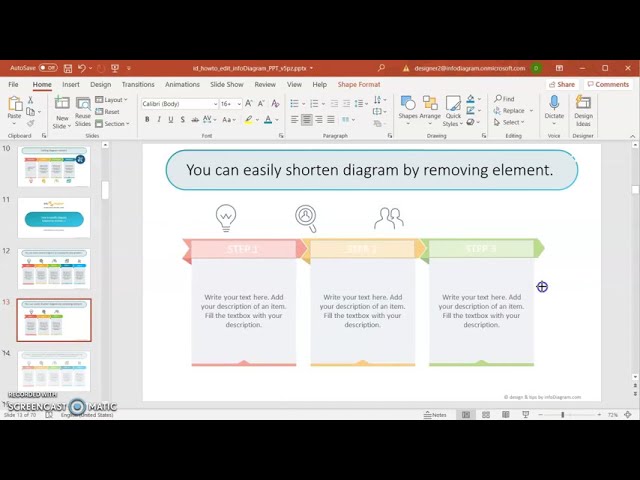 How to Replace Icons in infoDiagram PPT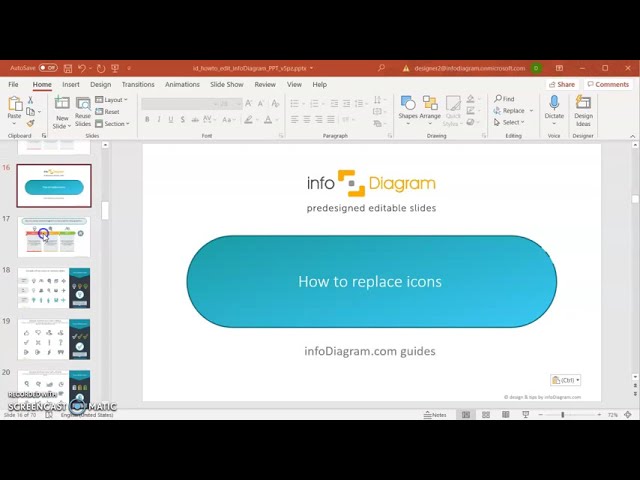 Maps of African Countries (PPT icons Population, GDP, transport)