Reviews

Usage example

Description

How To Edit
Slides
Description
Want to make your presentation more visual? Illustrate key concepts with graphical symbols. Use this extensive icons collection covering over 60 business terms and abstract concepts.
Explore, browse, or search for your keyword, easily copy and adapt the icon to your slide content. We have designed a library of hundreds named icons in PowerPoint vector format.
This Outline Icons collection of various business terms contains slides with:
600+ outline icons to convey a broad spectrum of topics related to business and more.
We added 3 reusable examples showing you how you can use the icons in a timeline presentation, SWOT infographics and structure diagram.
All icons are in one consistent and elegant outline style.
Instruction on how to modify those symbols using standard PowerPoint editing tools.
Format: fully editable vector icons (modify colors of diagrams and icons, resize without quality loss)
How do you use icons in a presentation?
You can use icons to illustrate your key bullet points, enhance agenda sections, make title slides or add thematic symbols to presentation transition slides.
Simply copy the icon from the source PowerPoint file to your slide using Copy and Paste functions. Keep the source color or adjust to the destination theme of your target presentation.
Why use outline vector icons?
Presenting information with visual elements is much more comprehensive than with only text bullet points. The outline graphic style is elegant, subtle and will complement your key points without taking too much attention from the message of the slide.
Where can you use concept icons?
Here are several examples where you can apply icons from infoDiagram collection:
Create visual association by adding an icon to each key point of your slide
Show your presentation structure in a clear and comprehensive way - assigning each agenda point an icon representing the section. Then use the same icon for particular transition slide
Illustrate diagram elements by adding appropriate icon to each item
Express the theme of your presentation by placing a proper icon to the title slide
Explain legal and complex business terms better by adding symbols next to them that express an essence of your point
Use visual metaphors for easier understanding of abstract corporate terms
Try using those PowerPoint symbols to present your content visually in an elegant way.
All graphics are editable, so you can modify the colors and text. You can also extend further the collection by more PPT symbols (see Related Diagrams section).
Fully editable in PowerPoint set of vector shapes fully editable with built-in PowerPoint tools, including
changing the filling and outline color of all shapes and icons
adding shadows
changing shape and size, rotating, flipping the object
putting shapes behind or on top of text
See editing demonstration in
our HowTo Videos
.
Or download example slide redesign instruction how to use these Concept Icons (PDF guide here).
Authors
Design by infoDiagram's designer.
Contact: here
Slides included in this PowerPoint Presentation:
How To Edit
How to edit text & colors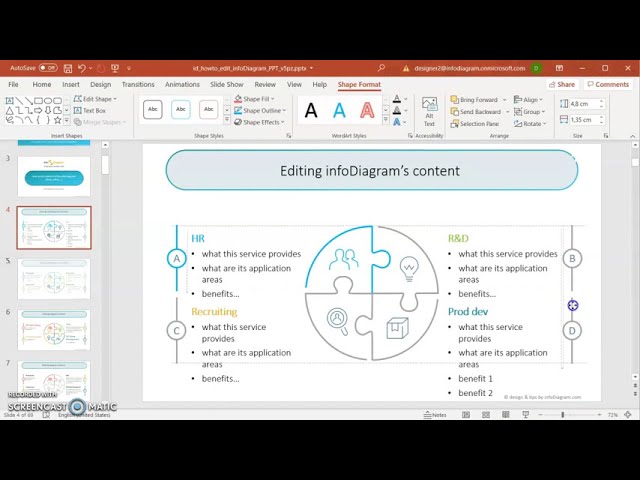 How to expand / shorten diagram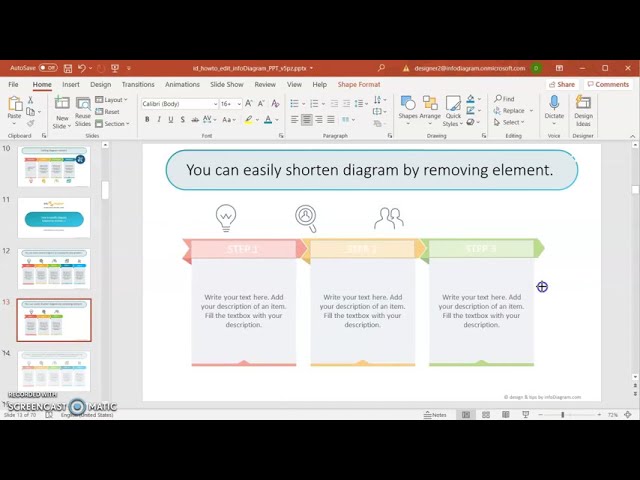 How to Replace Icons in infoDiagram PPT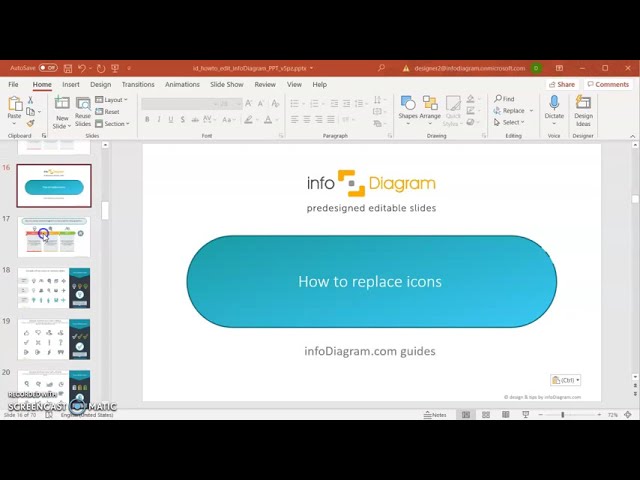 Business Concepts PowerPoint Icons with Naming (PPT outline symbols)