Reviews

Usage example

Description

How To Edit
Slides
Description
Need to present a process of piling up elements or moving tasks from one stack to another e.g. Todo to Done? Use crane graphics diagrams to present such lists, pyramid hierarchies or illustrate country by shipping containers over a world. We've designed crane moving building elements illustrated diagrams with a various number of blocks and layouts. You can modify those illustrations to fit your presentation.
The construction crane PowerPoint template contains:
21 diagrams with crane and containers piles graphics to present list elements, the process of loading and unloading tasks or enriching data charts by hanger hook over a bar chart
examples of using crane graphics to present national trade exchange, global import/export logistics routes or synergy of elements created as a pile of containers
the modern flat graphical style, universal and well-readable.
set of 19 icons (can be extended further) to present supply chain, business, and office concepts: Cargo ship, Shipping Container, Mobile Crane Vehicle, Benefit, Social Care, Teamwork, Award Prize, Document and more.
instruction how to modify those filtration diagrams using PowerPoint editing tools
Format: fully editable vector shapes (modify colors of diagrams and icons, resize without quality loss
Why Use the Construction Crane Infographics?
To catch your audience's eye, you're going to need more than just a long text. On top of that, investors and consumers alike are overwhelmed with marketing campaigns
The visual icons better convey the information than the block of written text. Potential investors will remember what they saw more than what they read. Use this advantage for your export/import campaigns, logistics, and marketing presentation
You can highlight your targets, future plans, past growth with the help of moving cranes or lifting up trays
All icons and tables easy to edit, so you can adapt colors to your brand positioning
You don't have to use any special software, just PowerPoint and your creativity
Construction crane graphics are specialized, high-level diagrams used in, logistics, economics and engineering presentations. They are used to present lists, pyramide hierarchies or illustrate country by shipping containers over a world. The Construction crane infographic is especially focused on delivery, moving processes, export and import.
Construction Crane Infographics contain ready-to-use modern symbols and diagrams dedicated to the following topics:
Stack moving process slide with text holders
Two joint forces building slide intended to show the common idea for six components
Ten elements in four categories styled with pyramid construction diagram
Bar chart crane infographics for four categories
Lifting up column chart diagram for six product categories
National export and import on the USA map designed with shipping containers
Global logistics flow slide on a world map
Worldwide supply chain illustrated with cranes loading cargo ships
Stock pile diagram for five layers with description boxes
Template good company website slide with elements crucial
Containers diagram illustrated with synergy of four elements
List diagram for five items with crane moving blocks
List diagram illustrated with construction crane infographics
Four steps diagram showing ordered list of building elements
Four items list diagram showing with lifting up trays
Hanging blocks illustration for five text items
Template holding construction blocks on dark background
Construction cranes illustrated text list diagram
Consider using those PowerPoint charts to replace text bullets in your slides.
All graphics are editable, so you can modify the colors and text. We added also a general icon collection at the end of the presentation deck. Optionally you can also extend the collection by more PPT symbols (see Related Diagrams section).
Photographs are included in the template. You can easily replace them as well by pictures of your own.
Fully editable in PowerPoint set of vector shapes fully editable by using built-in PowerPoint tools, including
change colors of all shapes filling and its outline, including icons
adding shadows
changing shape and size, rotating, flipping the object
putting shapes behind or on top of text
See editing demonstration in
our HowTo Videos
.
Authors
infoDiagram's designer
Contact: here
Slides included in this PowerPoint Presentation:
How To Edit
How to edit text & colors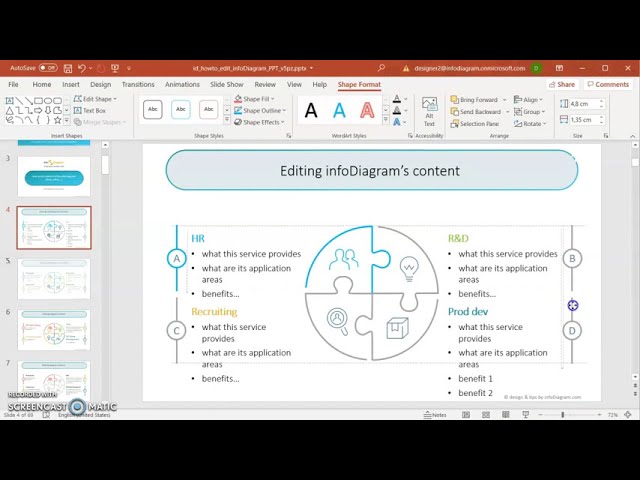 How to expand / shorten diagram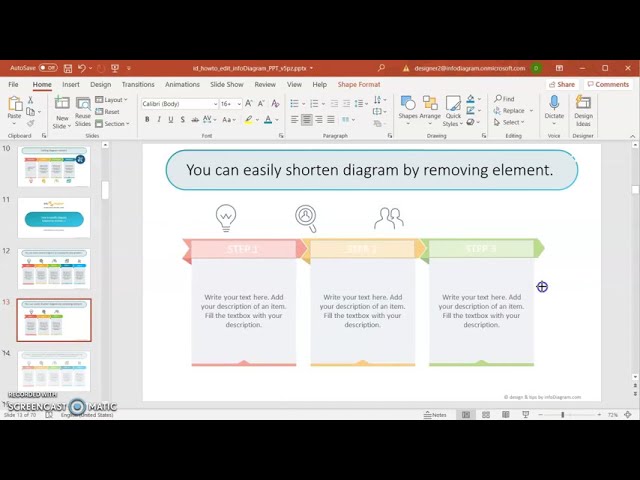 How to Replace Icons in infoDiagram PPT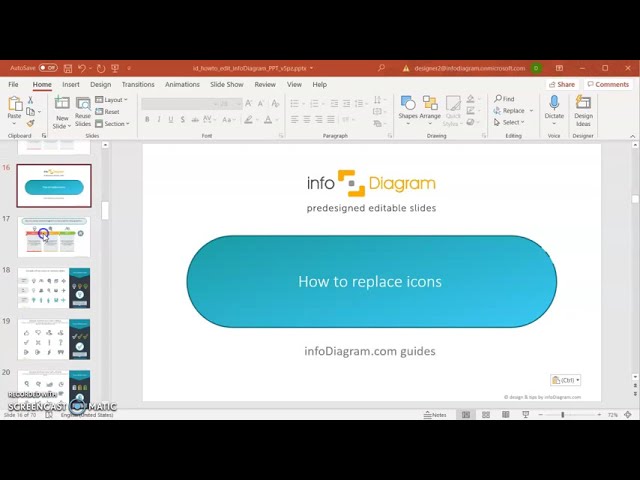 Construction Crane Presentation Graphics (PPT Template)