Reviews

Usage example

Description

How To Edit
Slides
Description
Want to spice up your data presentations? Need to visualize share, status, progress, or comparison? Use our creative graphical charts and iconographic graphs, modify numbers, enrich your slides. Take your presentation to the next level! We have designed a collection of infographic bar and column charts, including:
26 chart slide layouts with various versions of infographics, column plots, classical horizontal and vertical bar charts, too. Those are all pre-designed editable MS Office Excel charts with additional graphics of data categories legend and text boxes for text explanations.
36 vector icons to illustrate business concepts: Product, Box, Budget, Money, Approval, Reject, Research, Customer satisfaction emotions symbol.
Format: data-driven charts and fully editable vector shapes (modify colors of diagrams and icons, resize without quality loss
What is a bar chart and column chart in MS Office PowerPoint?
A bar chart or graph presents categorical data with heights or lengths proportional to the values that they represent. They are usually used to compare various data categories, show market shares, or development status. The column chart contains vertical bars, bar chart presents data in horizontal rectangles.
When to use comparison and shares bar charts?
If you want to compare different values, visualize shares, show progress in an easy way to draw a conclusion very quickly about the described data bar charts are a great tool for that. With the help of horizontal or vertical charts, you can show various statistics, metric values comparison, project status, revenue distribution, and much more.
We provide you with creative bar charts, including infographic charts with symbols. You can reuse our comparison and shares bar charts and tailor them to your needs and nicely upgrade your slides. The majority of our bar charts are Data-Driven Excel Charts, so it is very easy to change the presented values.
We also included a detailed instruction on how to alter the content, values and look and feel of the charts.
Where can you use the Comparison and Shares Bar Chart graphics?
Using infographics and bar chart graphics will help you organize information in an attractive way and present complex numbers and comparisons visually.
Create an attractive infographics slide to show share values using pencil, pipette drops or lab glassware graphics.
Illustrate product sales over time.
Visualize company market shares.
Compare development of two or more categories revenue
Illustrate Status of projects by infographic bar chart
Show hidden levels by iceberg data-driven Infographics chart
Design a creative KPI comparison chart
Present a customer satisfaction NPS statistics in visual way
Show a revenue over various client segments
Fully editable in PowerPoint set of vector shapes fully editable by using built-in PowerPoint tools, including
changing color of the icon filling and its outline
adding shadows
changing shape and size, rotating, flipping the object
putting shapes behind or on top of text
See editing demonstration in
our HowTo Videos
.
Authors
infoDiagram's designer
Contact: here
Slides included in this PowerPoint Presentation:
How To Edit
How to edit text & colors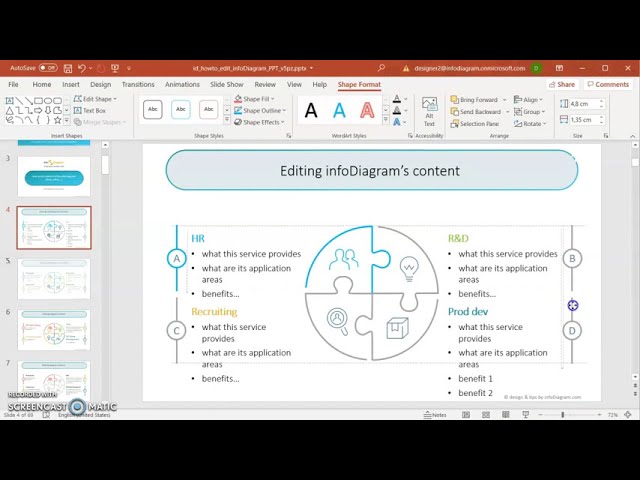 How to expand / shorten diagram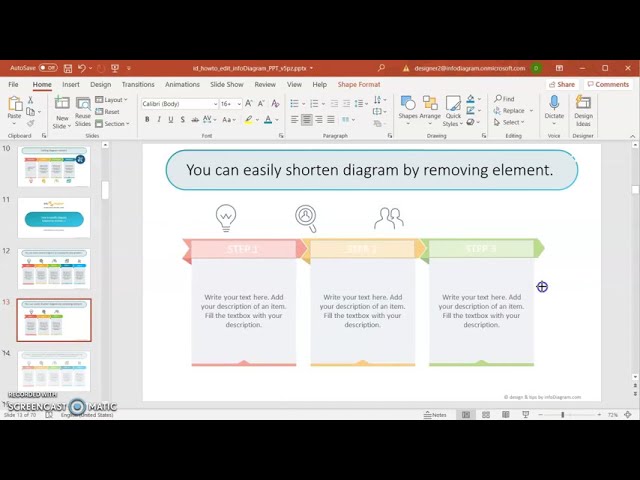 How to Replace Icons in infoDiagram PPT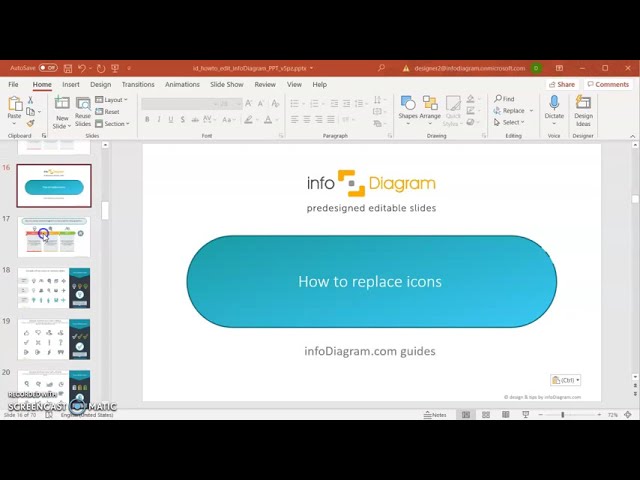 Creative Comparison and Shares Bar Charts (PPT Template, data-driven)