Reviews

Usage example

Description

How To Edit
Slides
Description
Ecology icons and visuals for ecology related presentations. Bundle of three subsets: Energy and Ecosystem + Waste + Sustainable Transport and Architecture
74 editable pictogram symbols for various green energy, resources, waste industry and ecosystems concepts.
Fuels, Ecosystem, Green transport and architecture, Waste composition, Waste treatment and prevention
Ecology related usage examples - statistics and infographics
Graphical style: Simple flat icons, metro UI style
Format: fully editable vector shapes in PowerPoint (color, filling, size - no quality loss when zoomed)
Editable Pictograms of All Ecology sectors (Bundle of three packages)
Icons for visualizing ecology related topics. All symbols are as clipart pictures - fully editable in PowerPoint.
PowerPoint Icon Set #1: Energy, Natural Resources and Ecosystem
Package content:
Production industries icons (electricity production and power station): Thermal /combustion, Nuclear, Geothermal, Hydro / dam, Wind / wind turbine, Wood / energy forestry, Solar / photovoltaic.
Types of energy and fuel: Gas, Electricity, Renewable energy sources, Derived heat, Oil products, Solid fuels / hard coal, lignite.
General Ecosystem and Ecology: Temperature / global warming, Nature/ ecosystem, Ecosystem product / food, Climate / weather, recreation, Solar radiation / sun, Fertiliser.
Three usage examples of fully editable energy resources, environment and ecosystem powerpoint icons
Two slides with all energy resources and types, ecology, ecosystem icons on light and dark background
PowerPoint Icon Set #2: Sustainable Transport and Architecture ...
Package content:
Sustainable and green transport: Walking, Bike, Car, Carpool, Taxi, Bus, Tram.
Types of vehicle: Conventional internal combustion engine, Bio-fuel, All-electric, Hydrogen fuel cell, Hybrid electric.
Low energy architecture: Eco house / sustainable architecture, House insulation, Energy efficient windows, Solar panels, Electric energy saving, Ventilation with heat recovery.
Four usage examples of transportation, sustainable transporting, fuel types and low energy architecture icons.
Two slides with all green technology, transport, architecture icons on light and dark background.
PowerPoint Icon Set #3: Waste types, treatment and waste prevention
Package content:
Sources of waste: Households, Construction / Demolition, City / Municipal, Industry and Commerce.
Waste treatment: Landfill, Incineration, Incineration with energy recovery, Waste-water, Composting and digestion, Chemical and medical waste.
Waste by composition and types of waste: Animal and vegetal wastes, Mineral and solidified wastes, Paper and paperboard, Glass, Metals, Plastics, Rubber and leather or textiles, Wood, Yard trimmings.
Waste classification: Inflammable, Air pollution / atmospheric pollution by waste dusting, threat to surface water and soil, electronic waste / e-waste Types of hazards: Dangerous, Toxic, Radioactive, Infectious, Carcinogen, Explosive.
Waste prevention and waste management: Reduce, Reuse, Recycle.
Four usage example of waste treatment, waste generation, waste management and prevention icons from package.
Two slides with all types of waste, source of waste, treatment and prevention icons on light and dark background.
Ecology Icons usage examples (Do it yourself infographics)
Municipal waste treatment per inhabitant (chart with pictograms)
Waste generation, EU-27, (chart with pictograms)
Waste recovery by waste category (pie chart with icons diagram)
Waste prevention diagram
Net electricity generation (bar chart with icons diagram)
Final energy consumption in industry, by fuel (infographics)
Natural Capital (diagram infographics)
All icons in simple flat style, suitable for Metro UI style graphics.. Icons provided in 4 versions:
for light background,
for dark background,
as a standalone symbols,
as a symbol in the circle shape.
Fully editable in PowerPoint
set of vector shapes fully editable by using built-in PowerPoint tools, including
changing color of the icon filling and its outline
adding shadows
changing shape and size, rotating, flipping the object
putting shapes behind or on top of text
See editing demonstration in
our HowTo Videos
.
Authors
infoDiagram's contributing designer
Contact: here
Slides included in this PowerPoint Presentation:
How To Edit
How to edit text & colors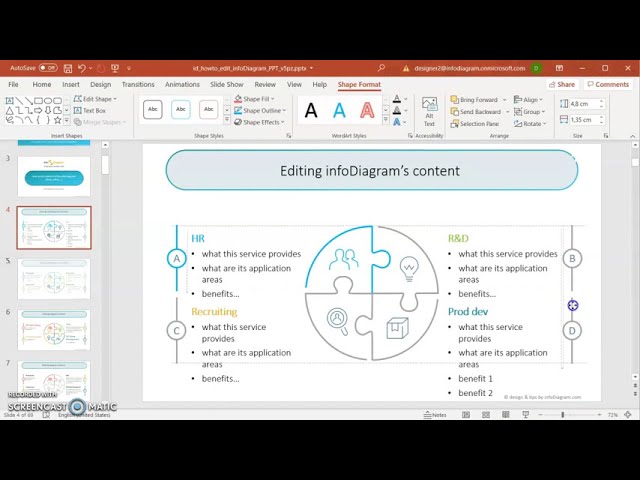 How to expand / shorten diagram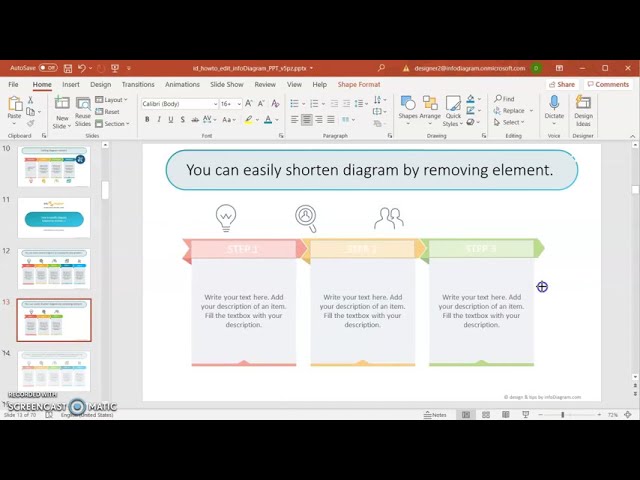 How to Replace Icons in infoDiagram PPT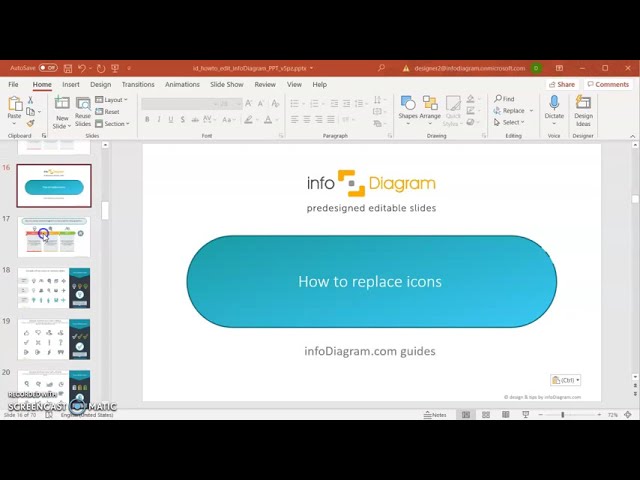 Ecology icons bundle: Energy and Ecosystem, Waste, Sustainable Transport and Architecture (flat PPT clipart)