infoDiagram >
Icons >
IT icons Cloud, Software, Mobile & Network devices (flat PPT clipart)
Reviews

Usage example

Description

How To Edit
Slides
Description
This slide deck contains a collection of IT symbols editable in PowerPoint - Cloud, Software, Mobile and Network devices
Mobile devices: Smartphone, Tablet, ebook reader
Network devices: WiFi, Firewall, Database, Server, Virtual Machine
Cloud icons: Download, Upload, Cloud synchronization and sharing
Software and web: Website icon, Mobile and Web apps
Graphical style: Simple flat icons, metro UI graphics style
format: fully editable vector shapes in PowerPoint (color, filling, size - no quality loss when zoomed)
Content:
IT Devices, Software, Cloud pictogram symbols - as flat simple style PowerPoint icons.
Package content: Icon versions dark light, standalone, in circle Icon index for light background
Icon index for dark background

Small mobile devices icon pictograms: Mobile phone, Business phone, Smartphone
Big mobile devices and Personal Computer icon pictograms: Pad, Tablet, ebook reader, notebook laptop, desktop pc ( workstation )
Local network icon pictograms: Wi-fi router, Access Point, Storage, NAS, Firewall
Global network and virtual machines icon pictograms: Database, Server, Virtual Machine, Virtual Machine Host
Cloud storage icon pictograms: Data in a cloud, Download from cloud, Upload from cloud
Cloud actions and user: Cloud synchronization, Cloud Sharing, User icon
Software and web pictogram symbols: Software Install, Website icon, Computer Software icon, Mobile app, Web app
diagram schema examples:
Responsive web design schema PowerPoint diagram
Website views statistics chart infographics icons
Network architecture Security threat diagram
Cloud based device data synchronisation diagram

All icons in simple flat style, suitable for Metro UI style graphics.
Icons provided in 4 versions: for light background, dark background, standalone, in a circle
Fully editable in PowerPoint
set of vector shapes fully editable by using built-in PowerPoint tools, including
changing color of the icon filling and its outline
adding shadows
changing shape and size, rotating, flipping the object
putting shapes behind or on top of text
See editing demonstration in
our HowTo Videos
.
Authors
infoDiagram's contributing designer
Contact: here
Slides included in this PowerPoint Presentation:
How To Edit
How to edit text & colors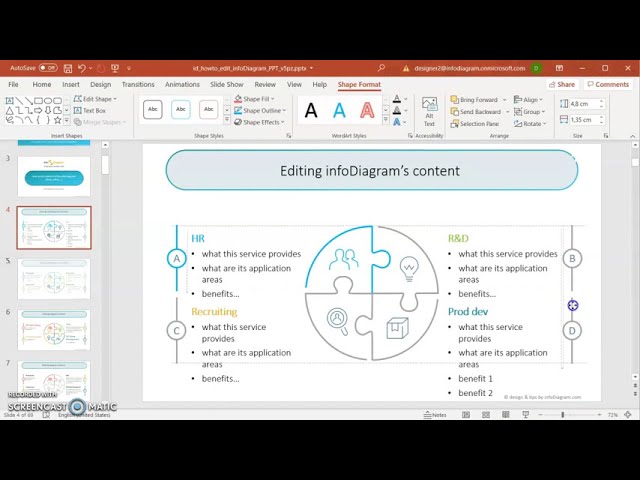 How to expand / shorten diagram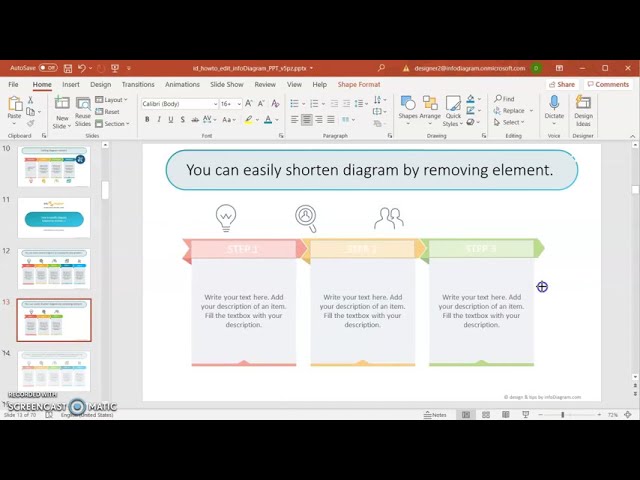 How to Replace Icons in infoDiagram PPT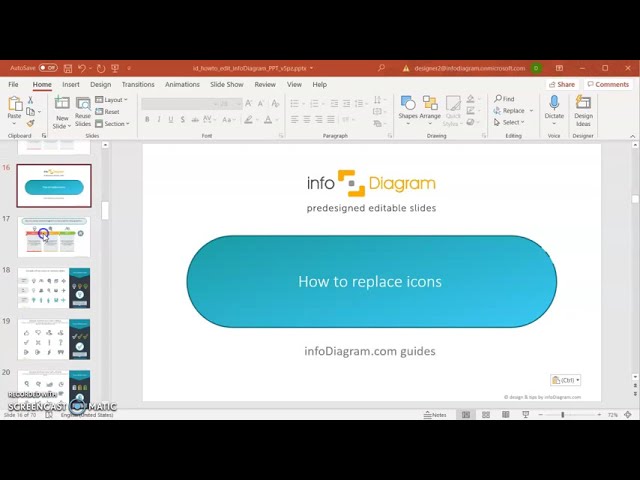 IT icons Cloud, Software, Mobile & Network devices (flat PPT clipart)