infoDiagram >
Icons >
IT icons Website Actions Content Controls (flat PPT clipart)
Reviews

Usage example

Description

How To Edit
Slides
Description
Editable vector icon set for PowerPoint - IT web concepts: Website actions and controls, Web Content creation pictograms Video and Audio I/O devices icons, for designing visual diagrams
Website actions: gaming, shopping, news ...
Webapp navigation controls: home, menu ...
Website content: Add, Save, Edit, Like ...
Input/Output devices: webcam, mic, headphones ...
Graphical style: Simple flat icons, metro UI style
format: fully editable vector shapes in PowerPoint (color, filling, size - no quality loss when zoomed)
Content:
IT web concepts: Website actions and controls, Content creation pictograms Video and Audio I/O devices icons, for designing visual diagrams - as flat simple style PowerPoint icons.
Package content:
Website activities: Video games, Shopping, Weather forecast, News, Time management (events, tasks), Social Media, Route planning (navigation)
Manually operated input devices: Keyboard, Computer Mouse, Touch Screen
Video and audio I/O devices: Headphones, Speakers, Microphone (Mic), Video Camera (webcam)
Website / webapp basic navigation: Home page (topmost level), Menu, View Step
Content creation: Add / new content, Delete, Edit
Mark and store content: Save, Pin, Love / like, Download
diagram schema examples: Information and interest web services popularity statistics charts icons
Mockups, wireframes of webpages and apps, desktop layout, mobile layout
Basic smartphone I/O possibilities, Camera, Mic, Headphones, Touchscreen

All icons in simple flat style, suitable for Metro UI style graphics.
Icons provided in 4 versions: for light background, dark background, standalone, in a circle
Fully editable in PowerPoint
set of vector shapes fully editable by using built-in PowerPoint tools, including
changing color of the icon filling and its outline
adding shadows
changing shape and size, rotating, flipping the object
putting shapes behind or on top of text
See editing demonstration in
our HowTo Videos
.
Authors
infoDiagram's contributing designer
Contact: here
Slides included in this PowerPoint Presentation:
How To Edit
How to edit text & colors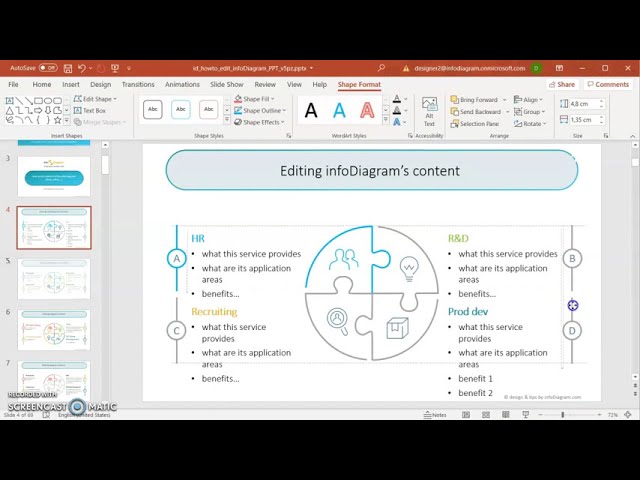 How to expand / shorten diagram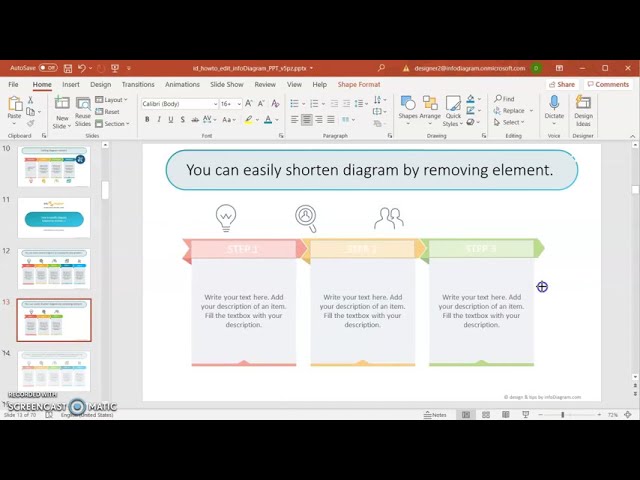 How to Replace Icons in infoDiagram PPT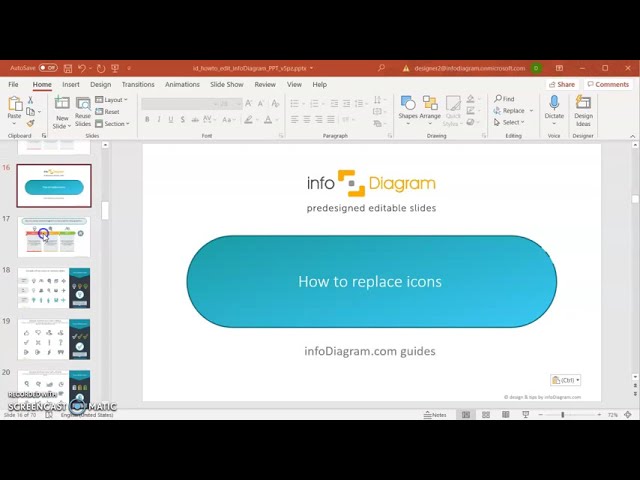 IT icons Website Actions Content Controls (flat PPT clipart)