Reviews

Usage example

Description

How To Edit
Slides
Description
Logistics icons bundle: Transport, Supply Chain, Location, Housing PowerPoint icons and diagram visuals (160 PPT editable icons)
62 SCM Symbols and Diagrams: Production, Storage, Distribution, Delivery, Retail, Consumption
26 Transportation Types Icons: Road, Air, Rail, Water transport means
38 Location and Housing Symbols: Map Pins, Flags, Population, City
34 Unique Handdrawn Scribble Logistics Icons, Rail and Water Transport Icons
25 Logistics Customs and new technology in supply chain icons such as beacons, drones etc.
Practical logistics examples infographics diagrams and PPT charts
fully editable icons' colors, outline, and size
Further Resources about Logistics
Definitions
Slide set content details:
Logistics icons. Bundle of 3 packages: Transport, Supply Chain, Location and Housing PowerPoint icons and diagram visuals.
Logistics management is the part of supply chain management which helps to plan, implement, and control reverse flow and storage of goods and services. The logistics of physical items usually involve material handling, production, packaging, inventory, transportation, warehousing, and often security.
To illustrate all logistics processes we designed logistics presentation template collection, that contains graphics for representing transport means, supply chain processes and various, location and buildings.
We added 62 supply chain management symbols for showing product life cycle stages from production, storage, distribution, delivery, retail and, consumption. In the logistics bundle, you will find 26 transportation types icons and 38 location and buildings and housing symbols. All kinds of transport symbols are included in the collection: road, air, rail, water transport means. American and European style truck, vehicle, car, automobile, train, wagon, containers, cargo ship, shipping, passenger boat, airplane, flight arrival, departures, etc. As the bonus you will also find- hand-drawn scribble road symbols. You can use those to present the logistics in a unique creative way, as this sketch-like graphics looks more personal.
Location logistics symbols are the next important block in this SCM presentation graphics our bundle. It consists of various place markers, symbols for demographics and statistics, building and urban types symbols. In his section, you will find icons to illustrate population, areas, star, pins and flags for indicating place.
Logistic symbols help you create an informative presentation. With catchy icons you can show all steps of a logistic process. All these icons intended to visualize your ideas, thoughts and business plans.
Logistics icons bundle helps to convey yours thoughts into graphical representation.
These symbols can be the highlight of your project. You can use the Logistics symbols are used for every business needs analysis, research studies, and webinars. It is the indispensable tool for everybody who wants create an eye-catching presentation and save the presentation design.
Fully editable in PowerPoint
set of vector shapes fully editable by using built-in PowerPoint tools, including
changing color of the icon filling and its outline
adding shadows
changing shape and size, rotating, flipping the object
putting shapes behind or on top of text
See editing demonstration in
our HowTo Videos
.
Authors
Slides included in this PowerPoint Presentation:
How To Edit
How to edit text & colors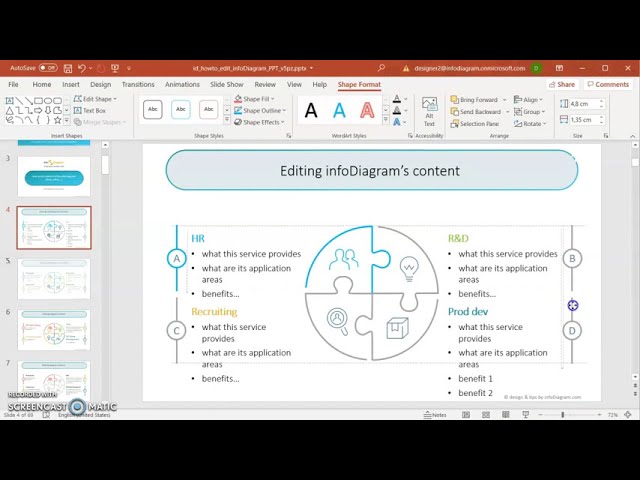 How to expand / shorten diagram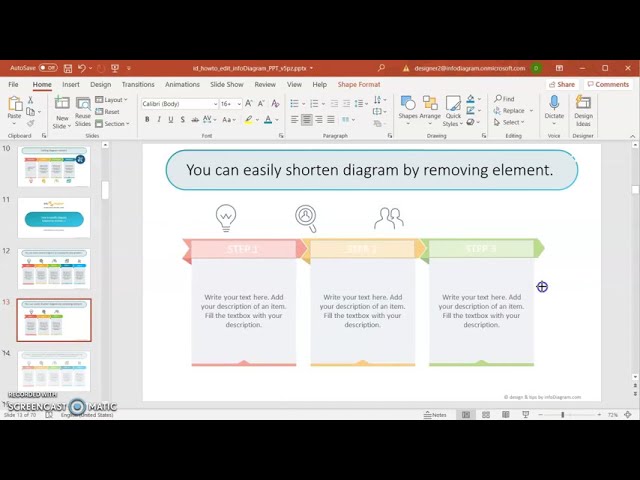 How to Replace Icons in infoDiagram PPT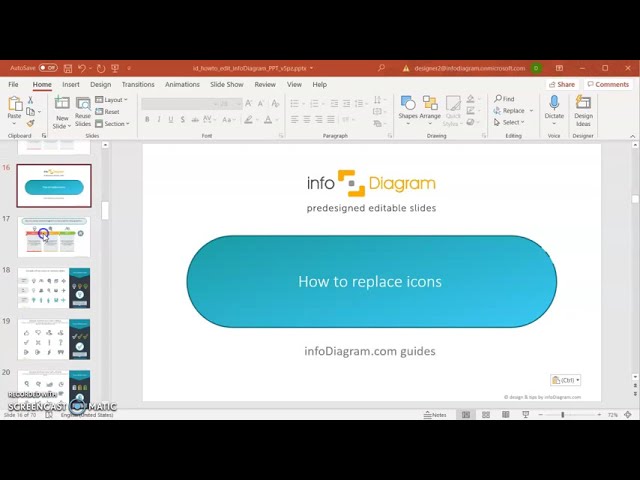 Logistics icons: Transport, Supply Chain Management, SCM, Location Pins (PPT clipart)