Reviews

Usage example

Description

How To Edit
Slides
Description
Creative visual Tree Diagram PowerPoint template for illustrating problem root cause analysis, as well as various branching charts. This slide set contains vector graphics and icons that are PPT editable as standard Office shapes. You can modify colors, and texts, and add or remove items in root or tree branches. These Tree diagrams are suitable visualization tools for presenting problem-solving by root cause analysis of symptoms (visible as tree branches and underlying causes - hidden in the tree root). You can also use the tree branches image for representing various branching structures and hierarchies e.g. classical organizational charts or family trees.
This PowerPoint template includes a set of modern outlines and flat icon symbols that you can use to illustrate specific tree items.
What's inside the slide deck:
7 various tree diagrams - growth list diagrams with the place for description (you can adjust several items), root cause template with symptoms and causes list textboxes.
24 vector icons for illustrating various business concepts in a tree e.g. root problem analysis items. You can find their symbols for a marketing department, development, sales, HR, or Accounting.
Format: fully editable vector shapes (modify colors of diagrams and icons, resize without quality loss
What is a Tree diagram chart good for?
A tree is a great metaphor for showing top-down or bottom-up concepts, as well as hidden (root) and visible parts (tree branches) of the problem analysis. Branches themselves are a good representation of any hierarchy-based structures.
Why use Tree Branch Diagram?
Tree Branch diagram helps to present a business decision process, illustrate a legal procedure or show the decision logic. The root Cause tree template will serve you for illustrating symptoms, problems and causes in a creative way. Tree shapes help catch the attention of your listeners and avoid clutter on the slide.
How to use Tree Branch Diagram?
Express symptoms, problems, and causes.
Make a visual presentation of a problem's causes and solutions. Use icons instead of boring text to highlight the main elements.
Present company departments or options with a colorful list with teardrop icons.
Illustrate a growth list with tree graphics to present each stage in a visually appealing way.
Content description
Tree Branch Diagram includes ready-to-use slides:
Root-cause analysis tree diagram for illustrating symptoms, problems, and causes with a place for explaining the main fundamental factors.
Problem analysis slide illustrated with a tree diagram with a description.
Solution tree template: problem cause symptoms presented with colorful lists, outline icons, and tree graphics.
Tree branch diagram usage example: company departments list showed on tree branches.
Option list presented with teardrop chart and tree branches graphics.
Five points growth list illustrated on the tree background with a place for explaining each stage.
Five elements list with a summary on a tree background.
Fully editable in PowerPoint set of vector shapes fully editable by using built-in PowerPoint tools, including
changing color of the icon filling and its outline
adding shadows
changing shape and size, rotating, flipping the object
putting shapes behind or on top of text
See the editing demonstration in
our HowTo Videos
.
Authors
infoDiagram's designer
Contact: here
Slides included in this PowerPoint Presentation:
How To Edit
How to edit text & colors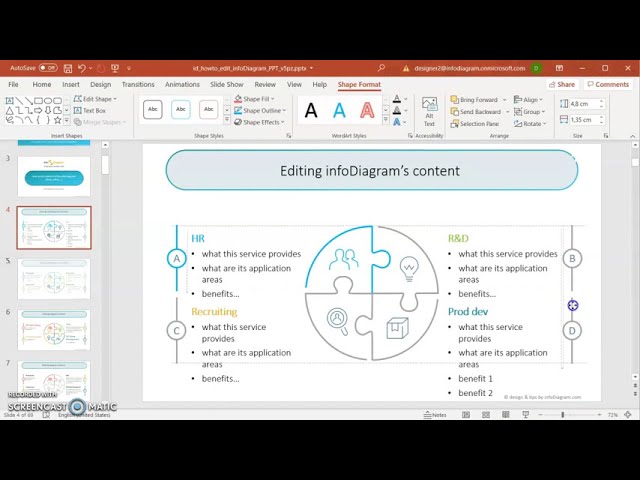 How to expand / shorten diagram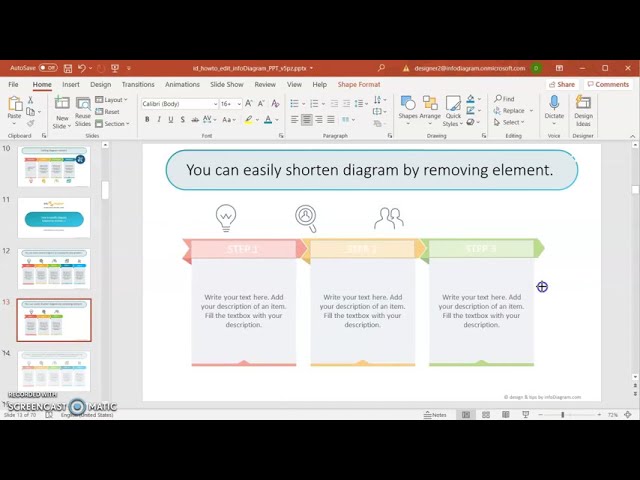 How to Replace Icons in infoDiagram PPT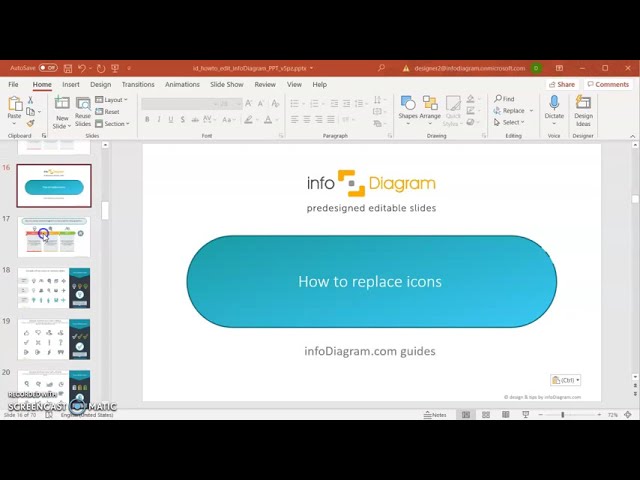 Tree Branch Diagram Root Cause Template (PPT graphics)