Reviews

Usage example

Description

How To Edit
Slides
Description
Are you presenting your organization's sustainability strategy including financial, social, and environmental performance targets and tactics? Use our pre-designed Triple Bottom Line PowerPoint template that incorporates those three elements in a clear and visually appealing manner.
This Triple Bottom Line Strategy PowerPoint Presentation contains visual slides with:
22 diagram slides to illustrate Triple Bottom Line Concept and its three areas: Social Sustainability (People), Environmental Sustainability (Planet), and Economical Sustainability (Profit). It includes a template for presenting Challenges of Applying TBL Model, metrics, quotes, definition, Circular Economy model, and more.
The presentation is designed in a modern flat graphics style with outline symbols.
54 outline topic-specific icons to express Sustainability and TBL concepts visually e.g. Planet, Earth Care, Leadership, Local Community, Waste, Recycling, Ecology, Profit, for example.
Instruction on how to modify those diagrams using standard PowerPoint editing tools.
Format: fully editable vector shapes (modify colors of diagrams and icons, resize without quality loss).
What is a Triple Bottom Line model?
The triple bottom line (TBL) is an accounting framework that incorporates three dimensions of business performance: social, environmental, and financial. These three facets can be summarized as "people, planet, and profit. The Triple Bottom Line method goes beyond the traditional bottom-line perception and links the profits that the business makes socially, environmentally, and economically. Measuring business using TBL is one of the best evaluation methodologies to verify how sustainable the business is, and how profitable it really is.
Why use Triple Bottom Line visual diagrams?
If you need to present your sustainable solutions and plans to improve the financial, social, and environmental performance of your company in a simple and understandable way, use our pre-design Triple Bottom Line Business Strategy deck. Make your ideas easy to understand by using graphs and infographic elements, and tailor them to your needs in order to upgrade your presentation slides. Design flowcharts of your projects and use pre-design project templates that offer space for your tactics, actions, and expected deliverables. We include detailed instruction on how to alter the content, values, colors, and look and feel of the charts.
Authors of this Triple Bottom Line of Sustainable Business PowerPoint Template
Where can you use the Triple Bottom Line PowerPoint Template graphics?
Using infographics and chart graphs will help you organize information and present your ideas in an eye-catching and attractive format.
Visualize the triple bottom line idea in 3 interconnected elements of the Euler diagram (People, Planet, Profit), with shared groups and Venn-like intersections when needed
Present your social sustainability targets splitting them into 2 groups: employees and local community
Describe your social strategy launch plan in a 5 phases project diagram
Explain your tactics in the area of employees and local community engagement
Present your environmental sustainability targets splitting them into 2 groups: consumption and waste management
Visualize your environmental project plan using 5 steps introduction process
Design consumption management diagram with 5 tactics applying to sharing, saving, reduction, reuse, and repair elements
Explain waste management administration using 4 layers pyramid with waste segmentation, collection, disposal, and recycling
Present economical targets from internal and external points of view
Illustrate 5 steps process of your economical sustainability plan with gap, barriers, proof of concept, launch and scale up
Address key success criteria for reaching economical sustainability in 4 elements diagram
Illustrate the circular economy model in a 5 steps diagram Present your BTL metrics
Try using those PowerPoint illustrations to present your content visually in an elegant way.
All graphics are editable, so you can modify the colors and text. We also added a general icon collection at the end of the presentation deck. Optionally you can also extend the collection by more PPT symbols (see Related Diagrams section).
Fully editable in PowerPoint set of vector shapes fully editable by using built-in PowerPoint tools, including
change the color of all shapes filling and its outline, including icons
adding shadows
changing shape and size, rotating, flipping the object
putting shapes behind or on top of text
Slides included in this PowerPoint Presentation:
How To Edit
How to edit text & colors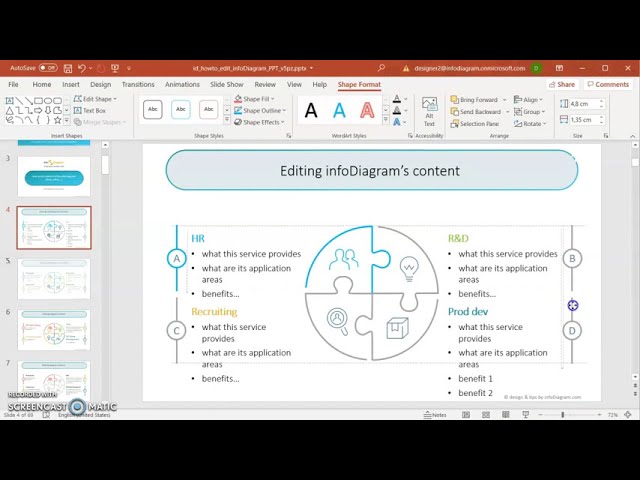 How to expand / shorten diagram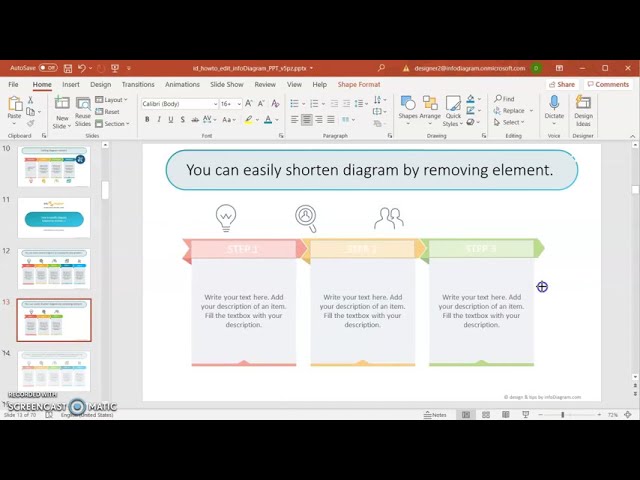 How to Replace Icons in infoDiagram PPT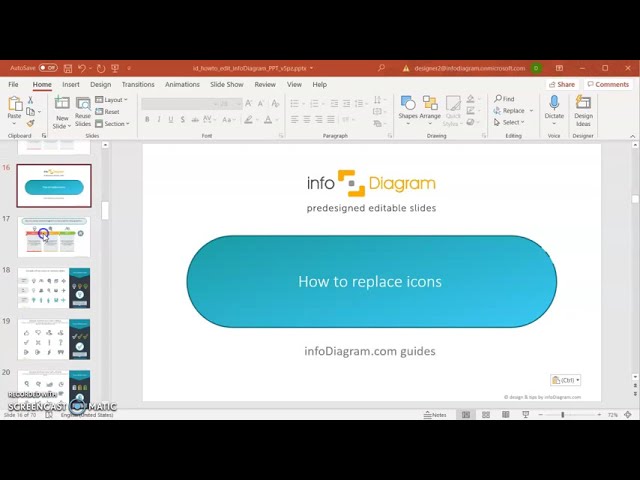 Triple Bottom Line Sustainable Business Strategy (PPT Template)