infoDiagram >
Maps >
British Isles Map UK Ireland with Counties (PPT editable)
Reviews

Usage example

Description

How To Edit
Slides
Description
Editable PowerPoint maps of Great Britain and Ireland, the main two British Isles. The UK and Irish maps include outlines of administrative divisions - four UK countries (England, Scotland, Wales, and Northern Ireland) and their counties. We added icon sets for presenting the location of main cities, company offices, and headquarters, sales meeting plans, or regional points of interest. This PowerPoint template contains text placeholders and call-out boxes with basic economic data of Britain and Ireland. You are free to modify it and add your own descriptions.
Outline maps of Europe, Great Britain, and Ireland
UK and Ireland maps with administrative territories (counties) and main city location pins
British Union Jack and Irish flag
Geographic location placeholders, icons, and hand-drawn arrows to present specific places on a map e.g. of a POI or regional meeting plan
Country macro-economy symbols & data: population, density, GDP, capital, transport, production, distribution
Fully editable maps, vector icons, arrows
Why use the British Isles map collection?
British Isles maps collection will help you to explain your thoughts and plans with visual reference points. Maps are easily editable and customizable and they can be embedded into presentations or any other documents. You can present your ideas and plans for upcoming meetings, highlight relevant areas or make labels. Maps are great for expressing visually complex logistical plans. British Isles collection will help you to illustrate flights, and train connections, and record the different types of meetings and destinations.
How to use British Isles Map UK Ireland with Counties?
A few ideas where you can apply those illustrations:
Illustrate geographic and demographic country profile: Population, Density, Area, GDP, Largest city, Capital.
Present a strategy for sales trips within your company or explain your overall sales strategy.
Highlight relevant areas on the map, which will support the discussed topics.
Illustrate flights and train connections, and record the different types of meetings and destinations.
Content:
Great Britain and Ireland zoomed maps
United Kingdom geographic and demographic profile (illustrated with modern map and place for basic information)
The Republic of Ireland geographic and demographic profile slide (Country statistics data: Population, Density, Area, GDP, Largest city, Capital)
UK and Ireland maps with administrative territories and main city location pins Influence regions map (illustrated with vivid transparent circles and data values)
UK zoomed map with places pins intended to show location points
UK and Ireland hand-drawn transport maps (included routes, flights, and trains connections)
Supply Chain Routes from point A to point B and C over Ireland regions - map example(by arrows over a map)
Production and distribution routes from a factory to the distribution center and retail shops
British territories list presented in the British Isles maps diagram:
The United Kingdom with largest cities Belfast, Edinburg, Cardiff, London;
Ireland with largest cities Galway, Limerick, Dublin, Cork, and administrative divisions:

County of Antrim
County of Armagh
County of Down
County of Fermanagh
County of Londonderry
County of Tyrone

England with countries:

East of England
East Midlands
London
North East
North West
South East
South West
West Midlands
Yorkshire and the Humber

Scotland with countries:

Caithness
Sutherland
Ross and Cromarty
Inverness-shire
Nairnshire
Moray
Banffshire
Aberdeenshire
Kincardineshire
Angus
Perthshire
Argyll
Bute
Ayrshire
Renfrewshire
Dunbartonshire
Stirlingshire
Clackmannanshire
Kinross-shire
Fife
East Lothian
Midlothian
West Lothian
Lanarkshire
Peeblesshire
Selkirkshire
Berwickshire
Roxburghshire
Dumfriesshire
Kirkcudbrightshire
Wigtownshire
Zetland
Orkney

Northern Ireland and administrative divisions:

Antrim
Armagh
Down
Fermanagh
Londonderry
Tyrone

Wales and administrative divisions:

Blaenau Gwent
Bridgend
Caerphilly
Cardiff
Carmarthenshire
Ceredigion
Conwy
Denbighshire
Flintshire
Gwynedd
Isle of Anglesey
Merthyr Tydfil
Monmouthshire
Neath Port Talbot
Newport
Pembrokeshire
Powys
Rhondda Cynon Taf
Swansea
Torfaen
Vale of Glamorgan
Wrexham
Icons for showing localization and logistics on maps:
Pins and flags for indicating a place
Handdrawn arrows for showing routes and journeys
Transportation icons: Truck, Train, Plane, Ship, Bus, Lorry for illustrating logistic routes on the British Isles map
Production pictograms: Factory icon, Production facility icon, Production gears icon
Distribution pictograms: Distribution center icon, Wholesale icon, Consumption Retail shop icon
City pictogram: Capital icon, Big city icon
Further information sources on countries data
British isles (Wikipedia)
Countries list by GDP ( Wikipedia )
Acronyms used
GDP – Gross Domestic Product
PPP - Purchasing Power Parity
sq mi – square mile
km2 – square kilometer
Editable elements
Fully editable vector shapes by using built-in PowerPoint tools, including
editing texts
editing maps (color of the fill and outline, style - gradient, with outline, shadow, reflection)
arrows and icon pictograms: changing fill color, size, style (gradient fill, outline, shadow, reflection)
all elements are transparent (charts, maps, flags, arrows), you can put them behind or above your content
See the editing demonstration in
our HowTo Videos
.
Author
Slides included in this PowerPoint Presentation:
How To Edit
How to edit text & colors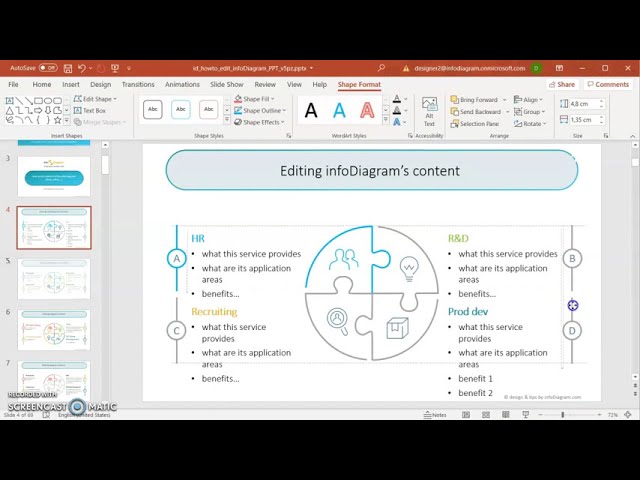 How to expand / shorten diagram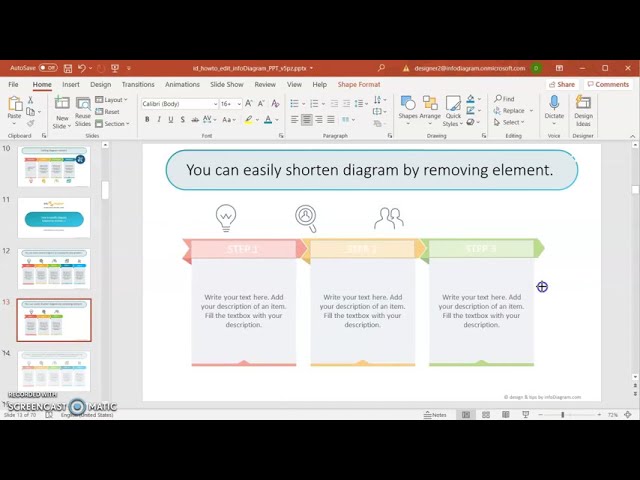 How to Replace Icons in infoDiagram PPT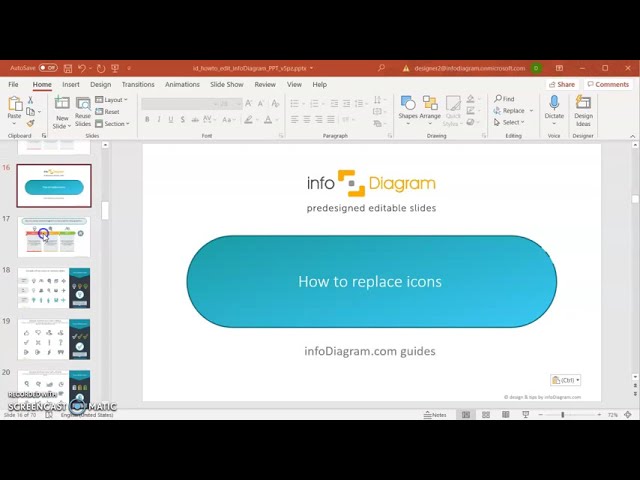 British Isles Map UK Ireland with Counties (PPT editable)