Reviews

Usage example

Description

How To Edit
Slides
Description
Set of editable PowerPoint Venn Diagram to present overlapping relationships in a presentation.
The Venn Intersecting Diagrams template includes set of modern outline and flat icons you can use to represent attributes you compare and their joint areas.
Those Intersection Diagrams include:
16 venn diagrams, with 2 circles, 3 circles, 4 circles, 5 and circles overlapping sets. We designed filled and outlined diagram versions, that is lighter (better for printing).
25 vector icons representing common business concepts such as person, value, commerce, idea
5 predesigned examples of problem visualization by Venn diagrams - customer satisfaction, best target client profile, personal savings, online marketing skills, coffee types
Format: fully editable vector shapes (modify colors of diagrams and icons, resize without quality loss
What is the power of using Venn diagrams as your presentation visuals?
You have probably learned about Venn diagrams in primary school math. But they are great presentation visualization tool if you want to show overlap or common characteristics of a product or solution. Those overlapping circle drawings are simple enough to get the attention of your audience and explain more complex issues, assuming there is some common part.
Venn diagrams are fast to modify, add text inside circles or replace icons. On last slides you have set of several icons you can reuse or you can extend the icon collection by getting PPT icon set bundles (see Related Diagrams section).
Colors of this diagram shapes and icons are fully editable (all graphics is a vector format). So you use your branding colors.
How you can use the Venn Diagrams Template?
Venn diagrams represent intersections between several categories. The most simple is Venn diagram showing two sets A and B and their common and distinctive parts. Union of sets can represent joint characteristics of several problems or categories. This way you can explain complex problems show easily what is the key feature of your problems, what's the main connection.
Present how to solve problems using those Venn intersection diagrams illustration. By drawing a clear relation visualization among attribute sets. Works well if you have 2,3, 4 or 5 attributes. Venn diagram for over 6 categories can get too complex and hard to read.
You can use the plain Venn diagrams as printable worksheet to write inside. If needed remove colors and make transparent sets filling to get simple outline of Venn diagrams.
In social media Venn diagrams has been used to show some popular memes such as options of design demand: you get either good design, or cheap one or fast one. Not all three at the same time :).
We have created examples of using Venn diagrams for explain coffee types; digital marketing professional requirements and customer satisfaction influences.
Fully editable in PowerPoint set of vector shapes fully editable by using built-in PowerPoint tools, including
changing color of the icon filling and its outline
adding shadows
changing shape and size, rotating, flipping the object
putting shapes behind or on top of text
See editing demonstration in
our HowTo Videos
.
Authors
infoDiagram's designer
Contact: here
Slides included in this PowerPoint Presentation:
How To Edit
How to edit text & colors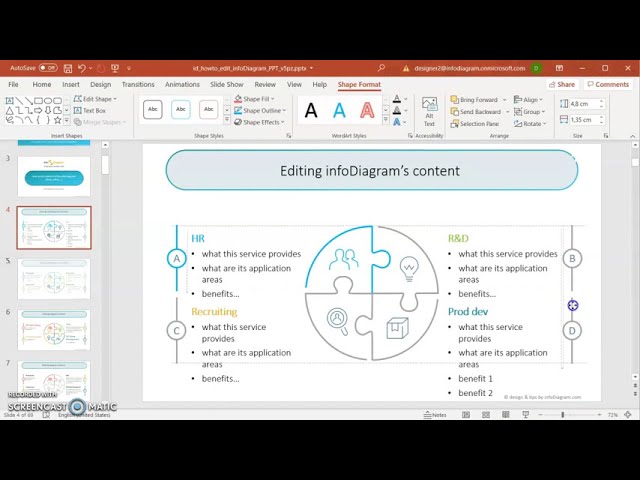 How to expand / shorten diagram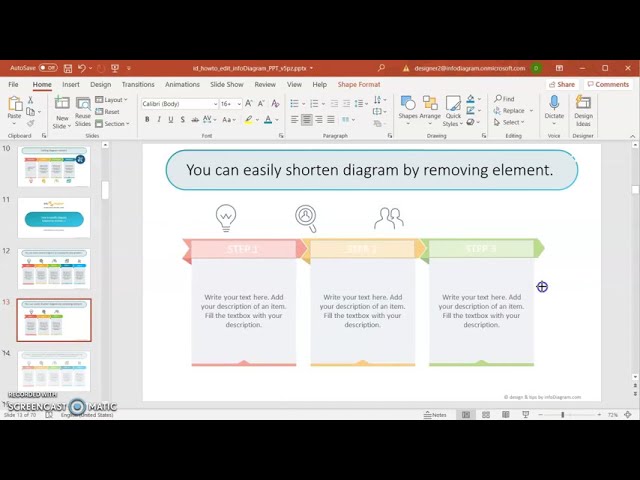 How to Replace Icons in infoDiagram PPT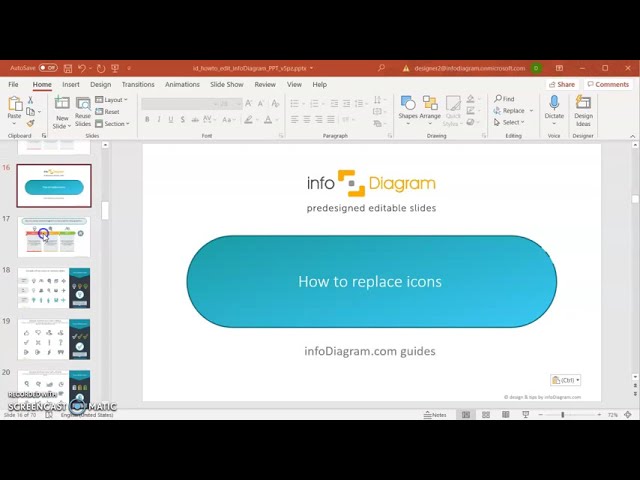 Venn Intersection Diagrams Template (PPT graphics)