Reviews

Usage example

Description

How To Edit
Slides
Description
This is probably the biggest collection of handdrawn arrows for PowerPoint, with over 250 vector images of arrows in all kinds of variety.
We have designed this set of hand-drawn arrows to help you create an original look of the presentation slides. Use the arrows to focus the attention of your audience to selected points. It works pretty well if you want to show something on a screenshot picture, or highlight a specific data point in a table or chart.
All arrow shapes are editable graphical elements for PowerPoint. So you can easily change their color to fit your brand style. This extensive collection contains arrow graphics in various line thickness, line style, and sizes:
251 various arrows vector shapes of various lenghts and thickness and 9 arrow diagrams
single line arrow, arrow end, circular arrows, wide double line arrow, arrow with scribble filling, two way arrow signs ...
3 hand-drawn graphical styles: charcoal line, ink lines with scribble filling, freehand doodle pencil style. The lines have various lenghts and size so you can fast just copy the most appropriate one to your slide
format: fully adaptable vector shapes in PowerPoint (color, filling, size - quality loss when zoomed)
Editable Hand-drawn Arrows set for PowerPoint -
to point, underline or highlight slide elements
to visualize process diagrams, schemas and time lines
to add authentic organic style by hand-drawn sketch elements
Content:
251 arrow shapes including:
3 hand-drawn graphical styles:

charcoal line
ink lines with scribble filling
sketch pencil style

single line arrows (one-way, double-way)
circlar arrows
wide arrows (filled, unfilled, straight, circular)
basic shapes (rectangle, circle, oval)
different thickness (thinner, thicker)
9 usage examples

Circular flow diagram Linear flow diagrams Timeline diagram Blackboard schema
Fully editable in PowerPoint
set of vector shapes fully editable by using built-in PowerPoint tools, including
changing contour color of the puzzle elements
changing color of filling
adding shadows
changing shape and size, rotating, flipping the object
putting shapes behind or on top of text
See editing demonstration in
our HowTo Videos
.
Authors
Slides included in this PowerPoint Presentation:
How To Edit
How to edit text & colors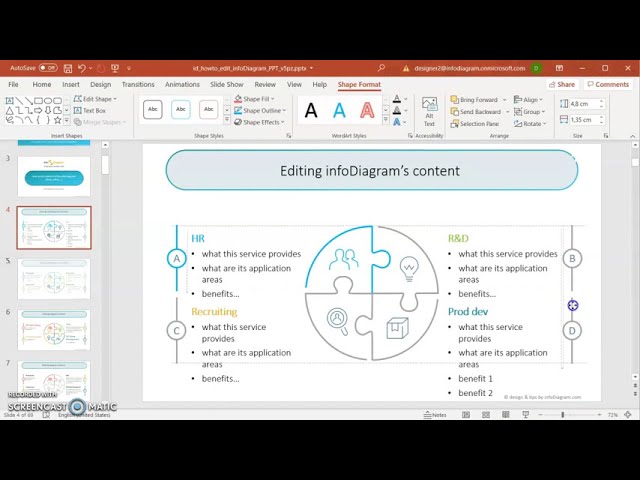 How to expand / shorten diagram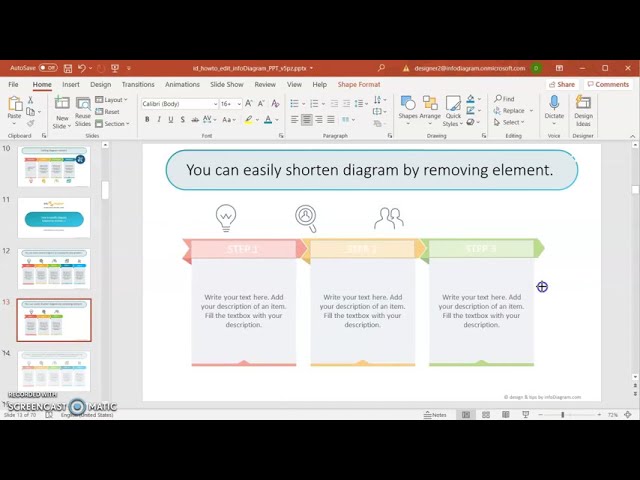 How to Replace Icons in infoDiagram PPT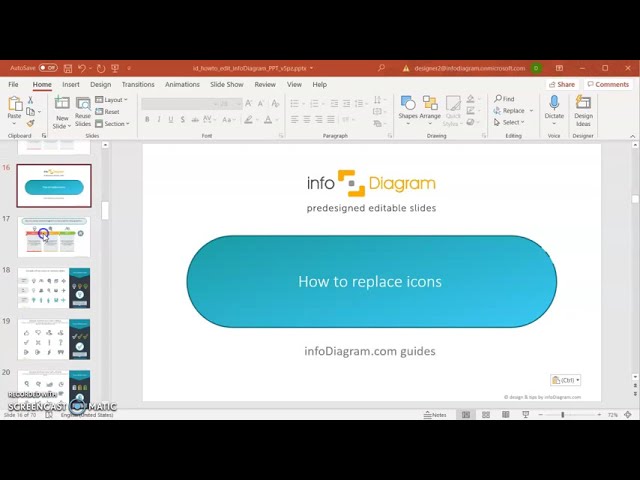 Handdrawn Arrows for sketched organic slides (PPT clipart shapes)