infoDiagram >
Business PowerPoint Table Design & KPI List, Flat Style (PPT Template)
Reviews

Usage example

Description

How To Edit
Slides
Description
Do you want to beautify a table you have on a PowerPoint slide? Do you have a presentation about important business KPIs and data values? Consider using the following table designs and graphics for making tables more visually appealing. We have designed this set of PowerPoint table infographics and KPI placeholders to help you make your presentation look good.
This Business Presentation Tables deck contains slides with:
26 flat tables with various numbers of columns and rows, KPIs, Calendar Table Plan of Marketing Activities, Financial Table with Costs Distribution, Annual Budget Table, Product Features, Financial Profit and Loss Statement illustrated with icons. You can add or remove items if needed.
65 outline icons to convey topics connected with business, e.g.Status Indicators, Checkmarks, Harvey Balls, Products, Promotion, Production, Indicators, Performance and more.
This slide collection is designed in a modern flat style. Infographics templates will help you find the proper way to effectively project your thought lines and create unique slides without using too much information.
Instruction on how to modify those diagrams using standard PowerPoint editing tools.
Format: fully editable vector shapes (modify colors of diagrams and icons, resize without quality loss)
Table spreadsheets and KPI presentation PPT Template
with Marketing Calendar Plan, Financial Costs, Annual Budget, Product Features Table or P&L Statement slides.
Why use custom flat table design and KPI presentation diagrams?
Tables in PowerPoint are special objects with their own editing features. This is the same object as tables in MS Word, they work the same way.
You can create a table from scratch using the PowerPoint top menu and insert a Table with the number of rows and columns you want. A table object is also created when you copy a table from Excel with default options (not as an embedded object).
Such a Table element has its special editing functions. You can see them when you select a table on a slide, then a new tab called Table Format will appear. There you can find Table Styles, Design options (e.g. turning on Header or Total row or column, setting banded rows background. When you select Table Styles, you will see several colorful designs of tables based on your palette. However, these Table styles are limited only to a certain number of combinations. You can't expand or save the style with the current PowerPoint (as of 2022). Therefore to make more unique table designs, you need to use additional graphics.
Where can you use flat tables and customized spreadsheet presentations?
Those beautified tables can be used to present your tabular data in a more attractive way, This PowerPoint template contains predesigned tables for various business situations:
Present financial data, such as budget tables, profit and loss statements
Illustrate your company key performance indicators
Visualize project status in a table with Harvey ball indicators
Show product features comparison between various product variants
Present pricing of an offered service options clearly
Try using those PowerPoint symbols to present your content visually in an elegant way.
All graphics are editable, so you can modify the colors and text. You can also extend further the collection by more PPT symbols (see Related Diagrams section).
Fully editable in PowerPoint set of vector shapes fully editable with built-in PowerPoint tools, including
changing the filling and outline color of all shapes and icons
adding shadows
changing shape and size, rotating, flipping the object
putting shapes behind or on top of text
Authors
Design by infoDiagram's designer.
Contact: here
Slides included in this PowerPoint Presentation:
How To Edit
How to edit text & colors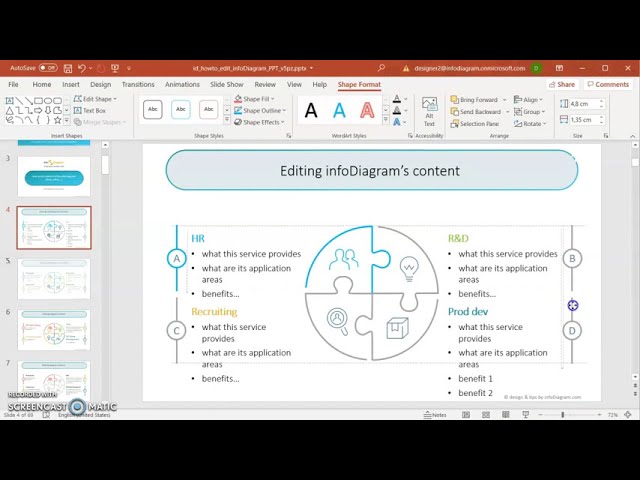 How to expand / shorten diagram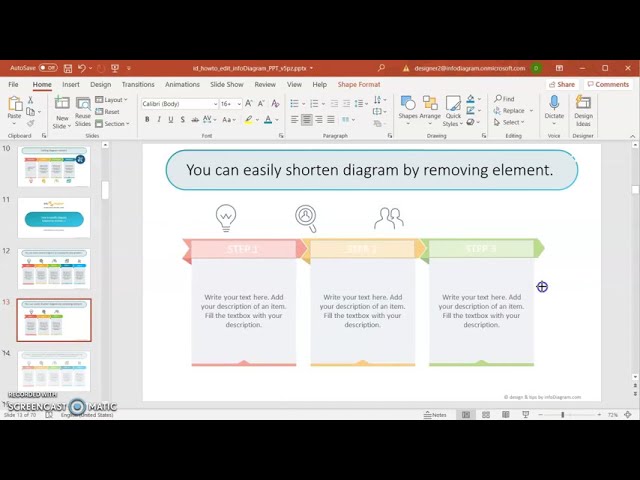 How to Replace Icons in infoDiagram PPT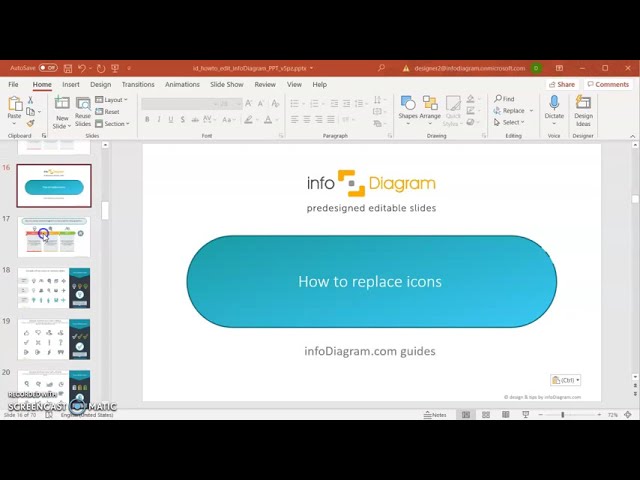 Business PowerPoint Table Design & KPI List, Flat Style (PPT Template)